As far as winters go, this one (knock on wood) hasn't been too bad. There are spring clothes to look at, as well as some nice, cozy winter things, too. Enjoy!
1. Chevron Sparkle Leggings - we aren't allowed to wear leggings to work, but I like how these look, and they seem a lot more professional than some leggings I've seen. Paired with that black cardigan, I think they'd be a great addition to my wardrobe.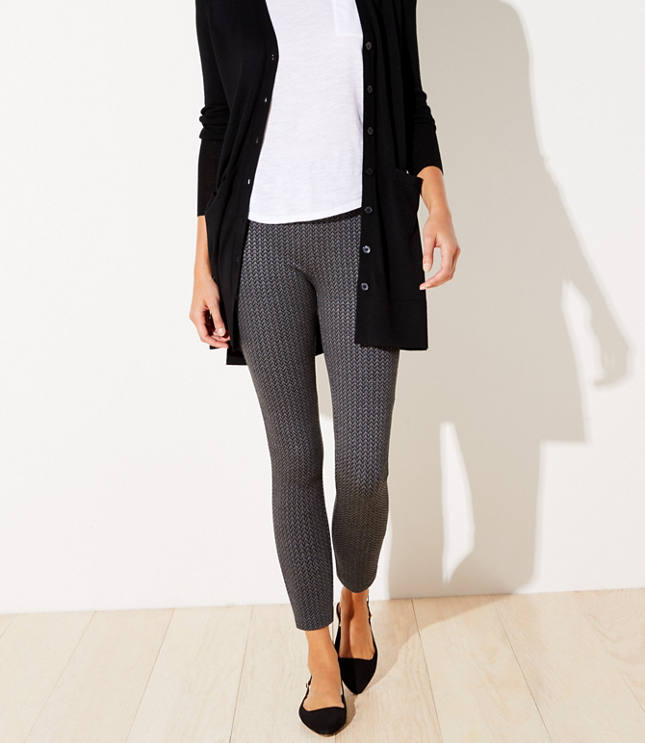 2. Skinny Camo Pants - long ago I owned a pair of camo pants, much to my husband's dismay. I got rid of them a few years ago, but like this new updated version.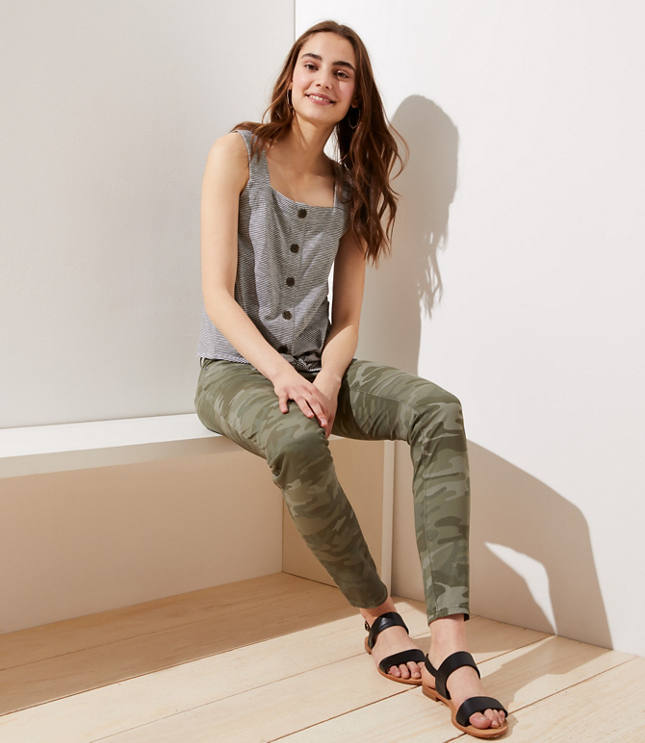 3. Steve Madden Alyse Cow Print Bootie - I have absolutely nowhere to wear these boots, and yet the cow print is so calling my name.
4. Pleated Back Canvas Jacket - just a simple jacket that could easily be paired with jeans, cords, cropped pants. The pleat in the back is a nice detail as well.
5. Bonjour Graphic Sweatshirt - a white sweatshirt is probably a little dangerous because I can't see it staying nice and white for long, but I do love a good, fun sweatshirt.
6. Button Collar Pullover Sweatshirt -I love the side buttons. This comes in a few other colors, but even though I never wear yellow, this one (which is I hope is more gold in color) is the one I like best.
7. Riviera Short with 8" Inseam - I'm in the market for a few new pairs of shorts. I like the color of these, but they come in a wide variety of colors, so there is something for everyone.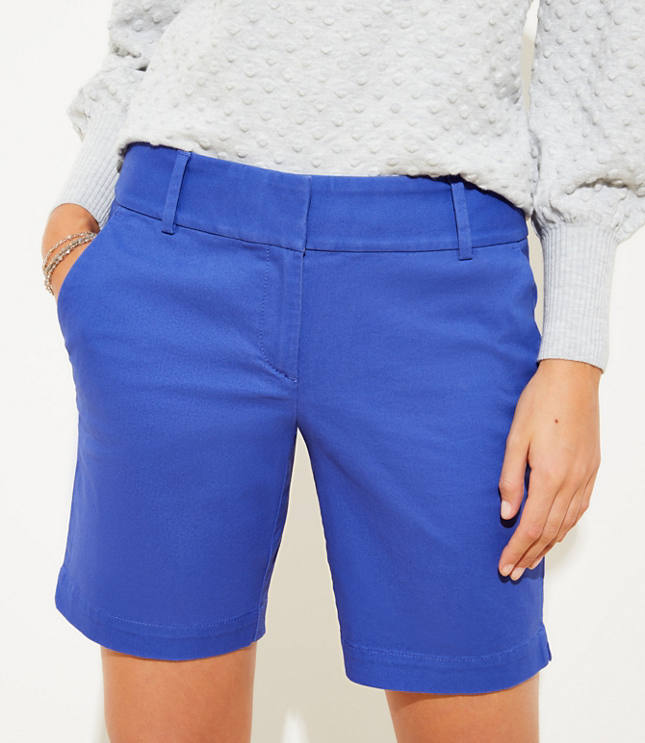 8. Purely Paisley Thermal - Sundance has such beautiful clothes. I love paisley and especially how these two prints are put together.
9. Kinsella Coffee Table with Storage -we've had the same coffee table (which is really a large box) for forever. It was handed down to us from my parents, and although it's fine, sometimes I think about updating some of what we've had for the twenty plus years we've been married.
10. Slow Burn: Tupac and Biggie Smalls -I started this podcast a few weeks ago, and need to go back and restart it. My kids at school seem to identify with these two rappers, and I would like to know more of their story.
That's it for me this week. What's caught your eye?