The new year always starts out with me doing a good/better job of eating healthy and not spending money. I'm consistent with exercising all year long, but the eating and spending money thing are two areas I really need to work on. Even looking online is tempting for me, but so far, I've managed to not to buy anything online and have only shopped for groceries. I've also forced myself to stop eating after supper and quit drinking pop (something I'd given up for years, but started drinking again this fall). I'm hoping these changes will stick.
I've found a few things online this week, but probably the most interesting to me is #10.
1. Camo Jacquard Scarf - camo in any form calls my name. I don't have a camo scarf yet, but I love this one.
2. Petite Leopard Velvet Flare Crop Pants - I think these pants would be so fun. I love leopard print and I just purchased (before Christmas! I'm still using some willpower in 2019) some great black booties that would look fantastic with these.
3. Little High Neck Bat-Sleeve Sweater - and this sweater would be a great addition to my wardrobe because it would go well with the leopard pants (above) or a pair of jeans.
4. Striped Cowl Neck Tunic - the cowl neck look is one I'm really liking.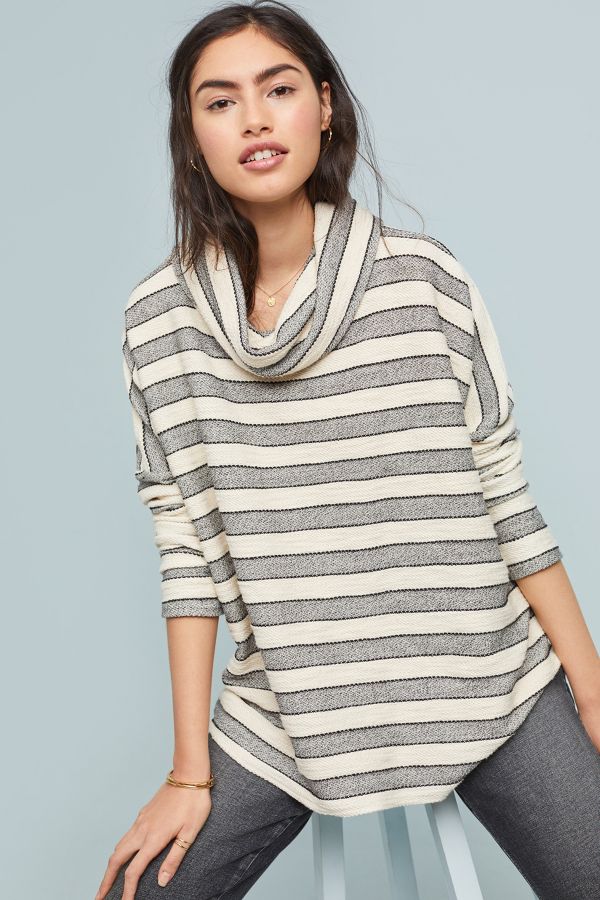 5. Lassen Cowl Neck Pullover - I saw this shirt at Anthropologie this past weekend. I'm going to keep my eye on this one. It does come in a few colors and it is so soft.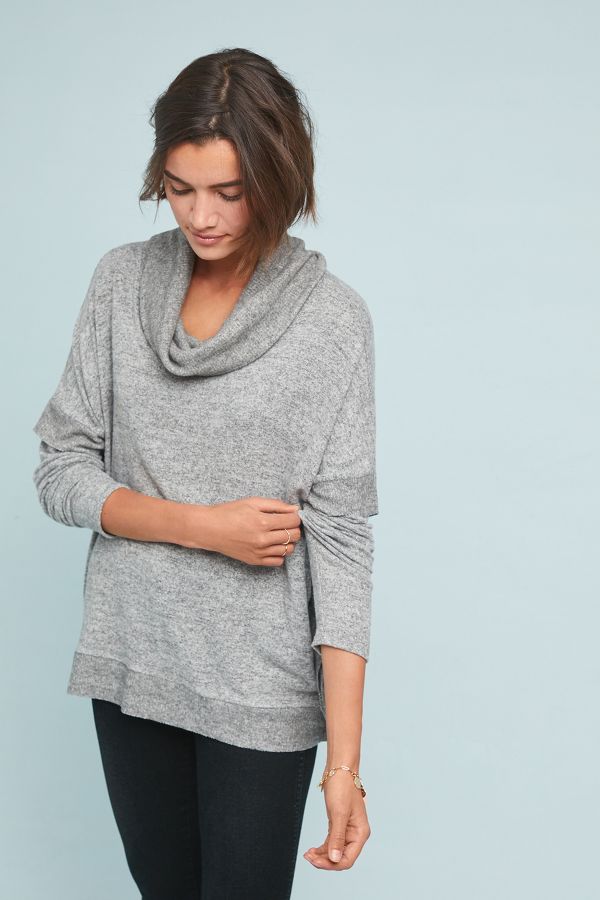 6. Swiss Dot Peplum Shirt - I'm a sucker for anything swiss dot, and I like the cut of this. It would be perfect for work with a pair of black pants.
7. Button Front Denim Popover - I have a denim popover that I'm not a huge fan of. JCrew has a new version that I'm in love with.
8. Herringbone Mercer Tight - I know I've featured these before, but I was at an Athleta store this past weekend and still love these pants. I'm trying to tell myself that if I can stay on point with my nutrition for six weeks, I am going to seriously look at getting these for myself.
9. Flannel Shirt Jacket - I've got two flannel shirt jacs from JCrew that I love. I like window pane pattern.
10. Tidying Up with Marie Kondo on Netflix- This show is speaking to me. I would love to go through my house and get rid of most of what I have. I've watched the first three episodes and am in love with it. The only thing that I don't like is that there aren't enough episodes to watch.
That's it for me this week. What's caught your eye?