Today is my last day of school with students. YAY! I've whipped the Friday Five together quickly this morning- there's plenty of stuff to like online.
Sam Edelman Enchanted Kiss Cowl Draped Top is my purchase last weekend while I was shopping for my husband's birthday gift. I LOVE this top! I've checked to see if there are any other colors but right now this is it. I'm going to wear this one to pieces.
Pretty much the last thing I want to pull on right now is a pair of socks. But... I love good socks and have pretty much gone to wool ones in the winter months. I'm also a Fair Isle sort of gal, so I've pinned these on Pinterest so I can come back to them when the weather is cooler.
Eddie Bauer has these tulip skirts in their latest catalog. Perfect for summer. It also comes in a scarlet color. And even though I'm most interested in the skirt, I could use the jean jacket, too.
I love the idea of capsule wardrobes, and this TED Talk focuses on the ten piece wardrobe. I just might be edging closer to trying this myself.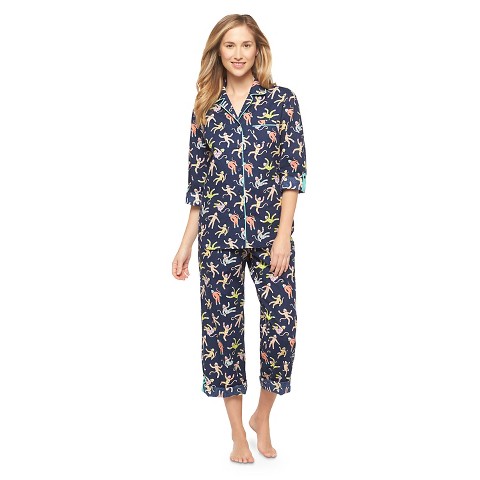 I am in need of new pajamas. I've gotten accustomed to sleeping in a t-shirt and shorts or sweatpants, but sometimes I think it would be nice to have something a bit nicer. I'm a little partial to the sock monkeys as well.
What's caught your eye this week?