This week I started counting down until Thanksgiving break. We get three days off, which is not that many, but those three days are much needed by this point of the year. That also means I need to start thinking about Christmas shopping and getting some of that taken care of. I know many people who already have their Christmas decorations up. I'm not quite ready for that yet, but the fact that we've had snow a few times already and it's getting dark so early truly make it feel like the holidays are upon us.
Anyway, I found a few things this week to share. This is especially dangerous at this time of the year because I can often justify purchasing things for myself since I'm buying for everyone else.
1. Gingham Sweatshirt - I love gingham and Reese Witherspoon, so of course this sweatshirt would be nice. I also got the chance to visit her Draper James store when we vacationed in Nashville a few years ago.
2. Stowe Fair Isle Half Zip Sweater - I love Fair Isle but don't have anything half zip. This seems like the perfect cozy winter sweater.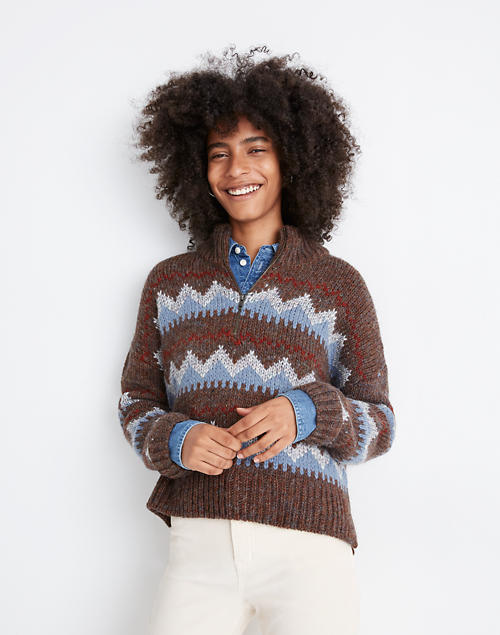 3. Cardigan Sweater in Leopard - one of my friends had a beautiful leopard sweater in burgundy that I'm still envious of three weeks after I saw her wear it. This isn't the exact same one, but it's close.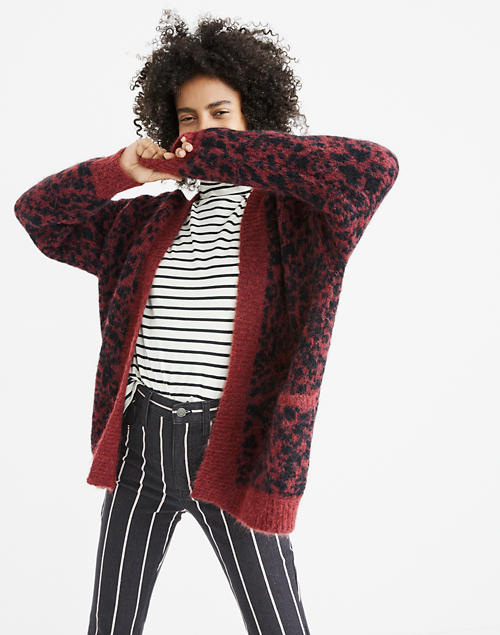 4. Gap Fit Puffer Vest - I bought the silver puffer vest and have worn it several times already. While I love it, I also think I would have loved the gold which is now available.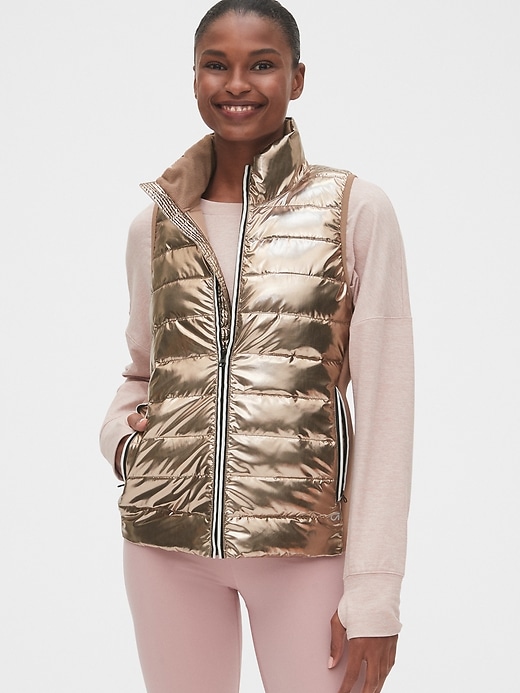 5. Striped Knit Sweater - you can tell it's winter....another beautiful sweater I'd love to add to my wardrobe.
6. Camouflage Sweater - I've got lots of camo, but no camo sweaters.
7. Pearl Ribbon Beanie Hat - I've been borrowing Big Sister's hat but at some point she's going to want to wear it herself, so I've been searching for a nice alternative.
8. Evanne Dress - this dress is probably the one thing that caught my eye right away this week. I'd have to wear a long sleeve black T under it and add some black tights, but I love the flower detail on the front and the different fabrics used.
9. Read Like A Girl T - you can never have too many books promoting reading...at least that's my thought process.
10. Pup Socks - I saw these last night and think I am going to order my husband a pair with our dog's face on them. Dottie, our dog, loves my husband and follows him everywhere. I'm sure these socks are just the gift for him.
That's it for me this week. What's caught your eye?