One of my very favorite young adult novels is A Northern Light by Jennifer Donnelly, so my excitement was high when I saw that she had written another book.
I don't love the cover, which makes it seem creepy to me, but the synopsis was enough to reel me right in.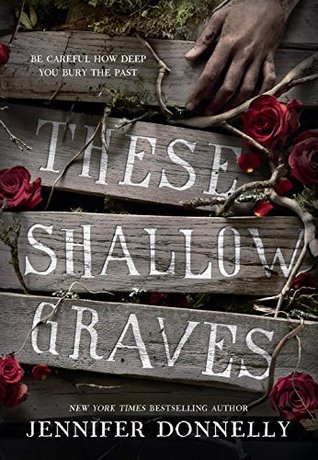 Set in the late 1800s, Josephine has lived a life of privilege. Her world changes dramatically when her beloved father dies unexpectedly. Although at first it appears Charles Montfort committed suicide, Jo begins to ask questions and do some investigating on her own.
She finds herself far from the neighborhood and people she has grown up with, visiting with pickpockets, digging up graves, and spending time in the seedier parts of New York City.
And as she does this without her mother's knowledge, she turns up some very disturbing information.
Jo puts herself in harm's way more than once, and throughout the novel she questions the expectations placed upon her because of her station in life. She sees the expectations to marry and have children as a sentence imposed on her, and yearns to have freedom to choose her own career and husband.
Although this novel is long - and felt a little slow for me in the middle - it picked back up at the end as Donnelly tied this story up neatly. Although this is a stand alone novel, I'd love to hear from Jo again and see how her life is unfolding.