Melanie Benjamin's The Aviator's Wife is a book I keep recommending to friends. It continues to be one of my go-to books to tell others about, and one of my favorites in the fictionalized biography genre (which might be entirely made up by me).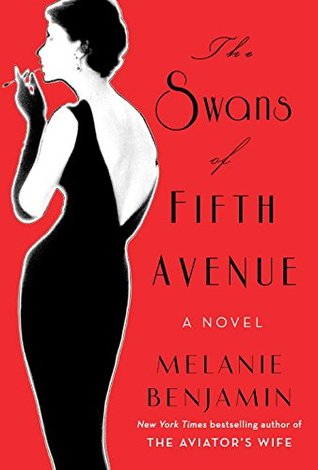 Now Melanie Benjamin has returned with The Swans of Fifth Avenue, which gives a fictionalized account of the elegant and wealthy big names in New York City in the 1960s: Babe Paley, Slim Keith, Ann Woodward, and author Truman Capote who befriended these women and then betrayed them.
Benjamin's note at the end of the novel gave a better glimpse of her motivation to write this story - her childhood fascination with New York City and reading about these women in Vanity Fair and The New Yorker. Her curiosity led her to read more about these women and Capote and create a fictionalized version of their friendship including conversations.
I appreciated every bit of the research Benjamin did to bring this story to life, the names she dropped, the clothing she described, and the places that felt as though I were there. Just as Benjamin's curiosity grew from what she read as a child, my curiosity has also been piqued and I'm grateful for the book recommendations she gives so that I am able to learn more about these fascinating people that were a part of the social scene in New York City.
This is another winner by Benjamin and I'm anxious to recommend it to friends.