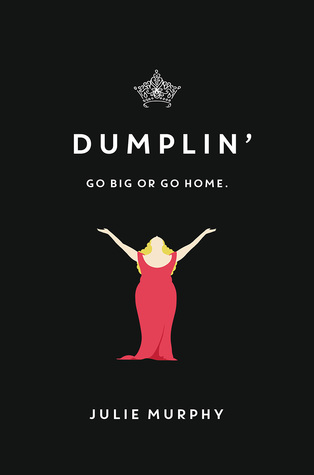 Willowdean has always been fat and she will be the first person to tell you that. Despite the fact that her mom still holds on to her own shining moment as a small town beauty queen winner, Willowdean knows that she isn't beauty pageant material.
For most of her life, Willow has been happy with how she looks. But things are changing. Her co-worker, Bo, at the fast food restaurant where she works is hot, and Willow is definitely interested in him. Her best friend, Ellen, seems to be drifting apart from her.
Willow has never considered herself pageant material, but after one to many references to her appearance by a high school jerk, she signs herself up for this year's pageant.
Murphy has done a fantastic job of creating Willow. It was impossible not to fall in love with this character. Willow is such a breath of fresh air. I've read plenty of books before this one where the overweight protagonist manages to find a wonderful boyfriend, but only after weight loss has occurred. I am thankful that Willow doesn't lose weight- that she realizes there is more to her than just the numbers on the scale. This is a great message for teen readers who might not fit the picture of perfection that they see in magazines or on television.
Dumplin' should be on every teen girls' TBR list. I loved this book and can't wait to give it to tween girls to read.