I am lucky enough to have read Did You Ever Have a Family by Bill Clegg months before it was published. And for all these months, I have thought of those characters many, many times.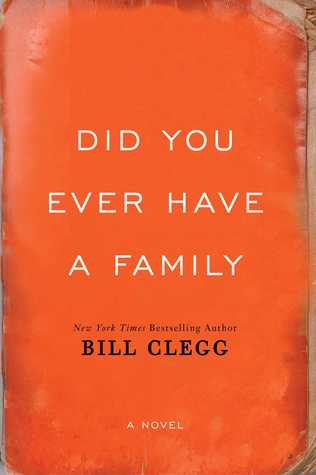 When a tragedy occurs the morning of her daughter's wedding, June finds herself alone and grieving. As various people affected by this tragedy narrate portions of this story, the ways they are connected are revealed. Each one has played a part in the way the events have unfolded.
There were points where I found this story utterly heartbreaking, where I wanted to change how I knew things would end. And yet, there were also parts that were revealed and allowed me to see a glimmer of happiness, of the way people come together and that life does go on.
Did You Ever Have A Family is an amazing novel, one that I think people will be talking about for a long time, that book clubs will read and enjoy and that is absolutely unforgettable.
I have struggled with what to write about this novel, not wanting to give too much away. Did You Ever Have a Family is a must read novel for 2015.