Somehow in the midst of all the getting out of school craziness, Five Night Stand by Richard J. Alley got forgotten and the TLC book tour I was a part of got pushed to the back of my mind.
I'm grateful for nice reminder I received, or perhaps I wouldn't have picked this book up for far too long.
Alley has created one of my favorite types of books, connecting the lives of three characters who all must grapple with the decisions they have made throughout their lives.
Oliver Pleasant is finishing up his music career, playing his final five night stand in a New York hotel. As he completes his career which consumed his life, he looks back with regret and loneliness at the family he neglected.
Agnes is in New York for medical testing when she hears Oliver Pleasant is playing at a hotel. He has long been one of her idols, so she plans on attending a performance as she deals with a disease that may take away her ability to make music.
And Frank is a journalist who plans to cover Oliver's last performance. He is dealing with marital issues as he and his wife have long been trying to have a child.
As these three characters' paths cross, we can see the regret that each has about their lives.
Five Night Stand centers around music, but it is a novel not just for those who love music- the characters are so real and human that they are easy to identify with and appreciate the struggles they face.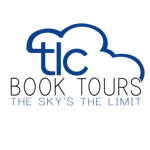 Thanks to TLC Book Tours for providing a copy of this book. My opinions, as always, are my own.