Sona Charaipotra and Dhonielle Clayton's novel Tiny Pretty Things was an absolutely engrossing read. Set against the backdrop of the elite ballet academy in Manhattan, three girls vie for the lead role in each ballet.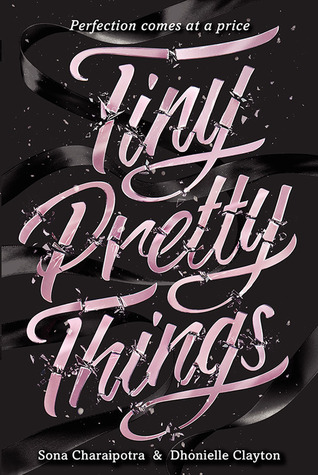 Gigi is the new girl at school. Her happiness and talent shoot her straight to the top where she is instantly a target for other girls who want to see her tumble. And Gigi has a secret of her own- one that could seriously threaten her dancing career.
Bette has always assumed she would be the prima ballerina and perform the lead roles her sister once danced. However, with the arrival of Gigi, Bette sees her dreams die. And instead of accepting her lesser roles with grace, Bette plans to get even. Especially since Bette's boyfriend Alec is now dating Gigi.
June is an Asian American always feeling like she is overlooked for bigger roles because she isn't white. Every dancer is weighed each week and June has devised a few tricks in appearing that she is not underweight.
Tiny Pretty Things was like being drawn up into a soap opera. Love, hate, greed, jealousy - it's all there and more. No one knows who their friends are or who might be an enemy.
Tiny Pretty Things is a wonderful YA novel which could even cross over and delight adult readers.