Girl At War by Sara Novic is a heavy book, a story that deals with the war in Croatia in the 1990s. This is also a story that is close to my heart as we have welcomed refugees displaced by this war into our community and saw a huge influx in the mid 90s.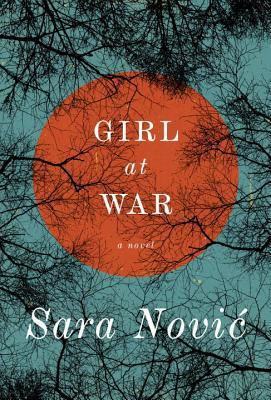 Ana Juric is ten, spending days playing with her best friend, Luka, when war breaks out and they become educated in what to do when they hear air raid sirens.
There is tension at home about the war, but to add to the stress, Ana's baby sister Rahela is sick and needs surgery not offered in their country.
As they find a way to help Rahela, the family attempts to cross the border back into Croatia only to be stopped by soldiers.
From that moment on, Ana's life is changed.
Living in the United States with a family who sponsored Rahela as an infant, Ana has tried to ignore what happened to her during her childhood. But the past won't go away, and Ana, now in college, makes a plan to return to her homeland and find a way to deal with it.
Girl At War is not a happy story, but it was an amazing story of one girl's ability to deal with the war and all that happened to her and her family.
Sara Novic's novel is one I absolutely loved. I can't wait to see what she writes next.