The Kind Worth Killing by Peter Swanson is one of those books I read about somewhere, checked out, and then let it sit on a TBR pile. I almost returned it without reading it. But then I read another little blurb about it and quickly picked it up.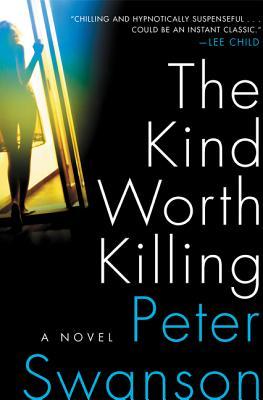 Having read it (quickly, I might add) I have proceeded to recommend this book to pretty much anyone who can read.
Ted is flying home when he begins talking to the woman sitting next to him on the plane, Lily. He reveals to her that his wife is cheating on him and then jokes that he would like to kill her. And Lily responds seriously that she would like to help him.
This is a psychological thriller with so many twists and turns I was constantly surprised - and unable to put the book down for more than a few minutes.
It's been over twenty years since I watched the movie Single White Female (which creeped me out a ton), but Peter Swanson's novel is reminiscent of that type of story.
Anyone who enjoys suspense or psychological thrillers should check this one out.