JJ has always wanted to work in the music business. However, her family is a family of lawyers, and that is what is expected of her.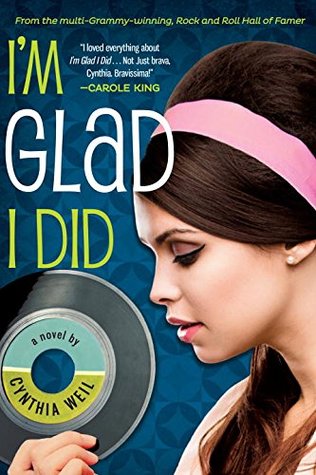 When JJ gets a job with a record company for the summer, her parents allow her to take the job, with the stipulation that if she chooses to continue in the biz, she be able to get a contract before the summer is up.
That is nearly impossible, of course, but it is made even more so by the fact that JJ is busy investigating the suicide of Dulcie Brown, a down on her luck singer that JJ meets at the Brill Building where she works.
Turns out there are a lot of things going on in the Brill Building that JJ learn about rather quickly. The filing and copying she does for her job are just a small portion of what her days entail.
There is Luke Silver who JJ meets and then learns that his father and her uncle Bernie were partners. Bernie has an office in the Brill Building as well, and JJ is finally given the opportunity to meet this family member she has never known.
When Dulcie dies it is immediately ruled a suicide, but JJ is certain Dulcie has much to live for. She and Luke begin poking around a little on their own, searching for what happened the night of Dulcie's death.
Weil's novel is set in the 60s, a time period I love reading about, and one that she describes well as various newspaper headlines are shared, music is discussed and clothing is described.
I also enjoyed Weil's subtle humor. For example, her reference to song titles that have not yet been written, but that were later hits. At one point JJ makes mention that That's What Friends Are For sounds like a song title, which the office manager Rona quickly dismisses.
My tween daughter is reading this novel, quickly grabbing it from me as I closed the cover. Although this is written for a tween/young adult audience, I enjoyed this novel as well. I am hoping that we see more of JJ in the future and that Weil will continue to write more about these characters.