When I checked out Food: A Love Story by Jim Gaffigan I had no idea who Gaffigan was. The librarian nicely informed me that her husband loves Gaffigan, a stand-up comic. So, at the very least I knew that his book would be entertaining, and not necessarily a deep read.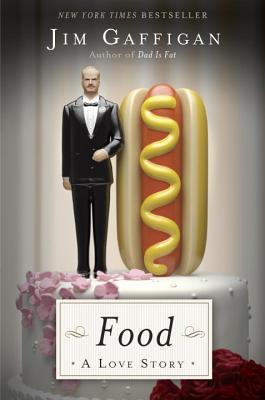 I love food, but not as much as Gaffigan, I will admit. And since there are so many foods available, Gaffigan has a lot of material he can cover.
I did better reading this book in short spurts, although there were a few times I tried to read big chunks of it. Although Food is always funny, I felt like I enjoyed the jokes a bit more when I read just a few chapters at a time and not a hundred pages in one sitting.
Gaffigan does a great job poking fun of himself and his own love of eating. There were many times I chuckled to myself, and also many times I nodded at whatever observation Gaffigan made about food.
I can't recall the last book I've read that would fall under the humor category. This one was well worth my time.