I love internet shopping but am trying reeeeeaaaaallllllly hard not to purchase anything for a while now that Christmas is done. I'll just be admiring my Friday Five finds from afar. Happy Friday! Hope you enjoy a few of the things I've found.
I don't think I will ever get tired of sweaters and I love, love, love finding new ones. Especially since winter in Iowa seems to last for nearly the entire year. This is one I just came across at Ann Taylor Loft- on sale right now for 50% off!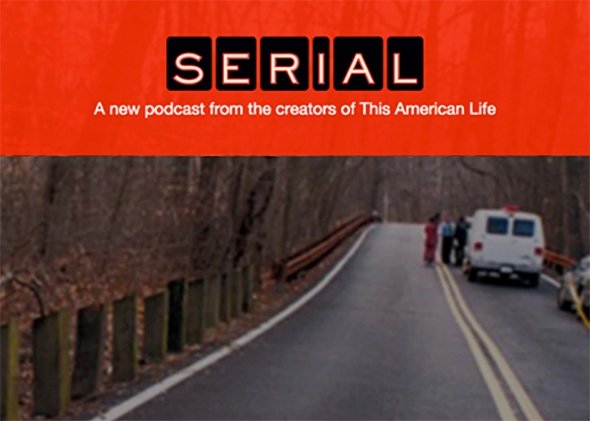 My friend Kristin always has great books, music, movies, and television shows to recommend. (She has also started sending me text messages to let me know when certain items go on sale at the supermarket). Now, I can add podcasts to her already long list of things she tells me about.
Serial is a 12 part podcast from the creators of This American Life. Last night I devoured the first fifty-three minute installment and loved it. I am not an audio book lover at all, but listening to this podcast which details a murder of a teenage girl and what some believe is the wrongful incarceration of her ex boyfriend was very interesting and totally kept my attention.
Hobby Lobby had these little drawers for sale the other day when I was there. I debated for a few days, and ended up going back to purchase them. A split level house has no good place to stack backpacks, boots, snow pants, instruments, shoes, hats, mittens, scarves, and the other hodge podge of stuff that seems to end up there.
We've already got it loaded up with stuff - which for the moment is organized.
I looked at this scarf from Garnet Hill a long time ago and totally forgot about it. Thank goodness for Pinterest, which sent me an email letting me know it had gone on sale. Just what I need, right?
This boucle sweater is new at the Gap. It also comes in a light gray, which I like a bit more than the one above. It looks like it would be great to throw on over nearly everything.