This week's Friday Five are mostly items I've looked at a few times on the internet, and am still thinking about them. The pictures, of Prince George, well, I don't collect things about the royal family anymore, but I am still a little bit obsessed.
As a long-time royal watcher, I'm always excited to see new pictures of Prince George. These three photos are the latest that have been released by Prince William and Princess Kate.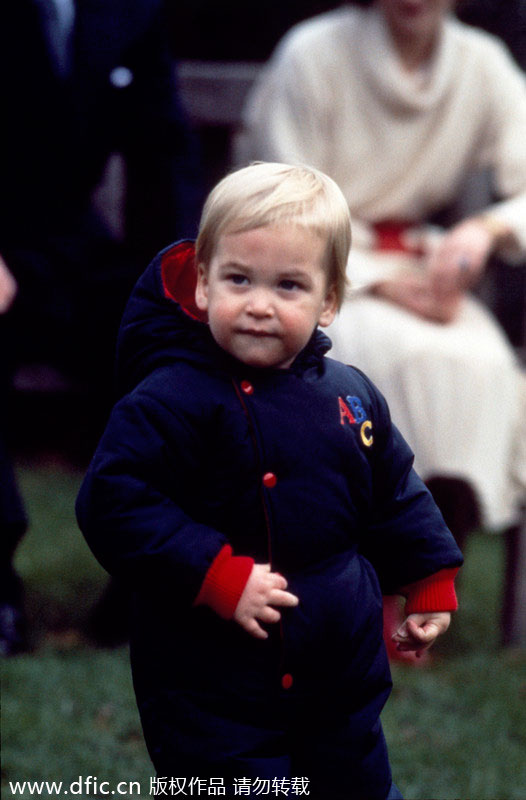 And here's one of his father, Prince William when he was not quite two. They made a big deal about all the royals having blue eyes, but I see George has brown eyes like his mother. Very cute!
A friend of a friend has a vintage store that I am wanting to visit over Christmas break. This yardstick table looks super cute to me. I can think of a few places in my house I could use it.
I have a thing for USA wall art. This is my latest find on the Pottery Barn website. I think I've pretty much used all the large wall space I have which means this one will just be something I admire online.
Love these glitter cords the Gap has right now. Would be a great thing to add to my collection, I think!