I have lots of favorite authors, and there are many whose work I anticipate. There are a few who I have read, enjoyed, and then never heard from again. I'm not talking about authors who have only published one book, either.
Donald Harstad is an Iowa author who I have had the pleasure of seeing speak twice. I have read all five or six of his books, which feature a police chief in Iowa who solves crimes (loosely based on some of Harstad's own experiences).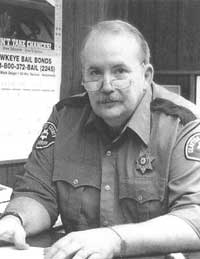 The last time I heard from Harstad - now years ago - he was having trouble after switching publishers, but had a few books ready to be published and some in the works. These books have never materialized. In the days of self-publishing it seems incredible that Harstad hasn't entertained readers with another novel. What happened?
Jane Heller is another author I loved ten years ago (give or take a few years), but she, too, has dropped off the radar.
Her chick-lit mysteries are fun, fast reads, and I would love to know what happened to this author.
I've checked both authors' website, which are up and running, but there isn't any information about new books that will be be published on either site.
What about you? Are there any authors you are missing and would like to hear from again?