Let's great right to it. Here's my extra long Friday Five in honor of Halloween, I guess.
I am sooooo tempted to order one of these fur blankets from Pottery Barn Teen. I love all things fur, and can imagine cuddling up with this and a good book on a snowy winter day.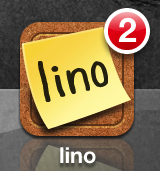 I had a meeting for work this week with other teacher librarians. Sometimes it seems as though these meetings are only gripe sessions, but this time, we had two good presenters from our AEA and I walked away with a few new apps to use with students (or myself). Linoit is a great way to take notes and put them on a virtual bulletin board. They can be moved around, color coded, and students can be invited to groups to work and share their stickies together. I'm still playing around with it, but am liking it a lot.
And then there's Smore.
This is a cool website that allows you to make a flier online. I've just signed up for this as well, and have some experimenting to do, but I can also see lots of uses for this.
This Fair Isle sweater at the Gap is calling my name....pretty much I love anything with the words 'fair isle' attached to them.
It must be a Gap sort of day today....here's another sweater I am liking a lot.
White House Black Market has this stripe V neck drop shoulder top, which I think would look great with a pair of black pants. It's not very form fitting which is a plus in my book.
Garnet Hill has these Jambu shoes that look like they would be soooo comfortable. Perfect for school.
And, I feel like I overdid myself today. That's more than five items on the Friday Five.
Happy Halloween, everyone!