Here are a few highlights from my reading in September, 2004:
Family History by Dani Shapiro
Breaking Through by Francisco Jiminez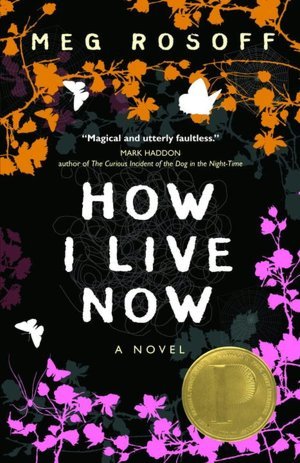 How I Live ow by Meg Rosoff
Trace by Patricia Cornwell
These five books are titles I still think about from time to time. So B. It is a book that I often recommend to kids who generally rave about it. Even though I read it a decade ago, I still think about it, too.
The Patricia Cornwell series was one of my favorites until I became irritated with the implausible plotline of bringing Benton back to life. I've thought about picking this series up again although I may have to start from the beginning because it's been so long.
I loved Francisco Jiminez's book that tells his life story as a migrant child. And I didn't like Meg Rosoff's book, How I Live Now, but I do still remember it.
I've gone to read other books by Dani Shapiro and appreciate the quality writing and character development that are part of her work.
If you're looking for some book recommendations, these five are worth adding to your list.
How about you? What were you reading back in 2004? Last year?