This is my last full week of vacation. Next Friday at this time I'll be thinking school thoughts. This week I'm still thinking about food and shopping for school.
This brownie batter protein oatmeal has become my new favorite breakfast. I am not a fan of yogurt, so I substituted pumpkin for Greek yogurt, which tastes amazing. I look forward to this treat every morning right now.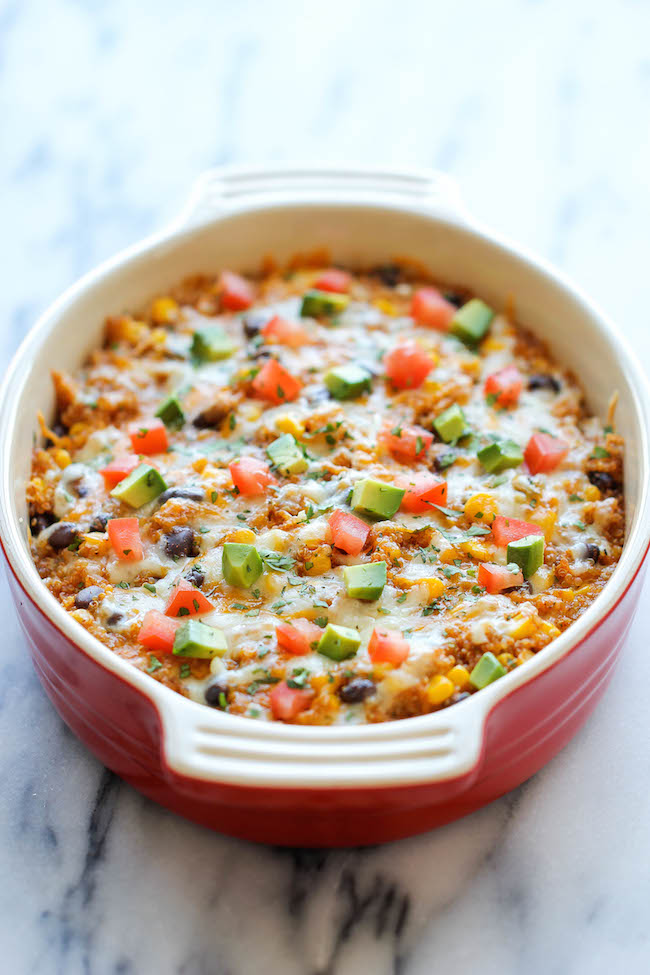 I am probably one of the few people who hasn't tried quinoa. I've been reading about its health benefits for a few years now, so I am finally becoming a bit adventurous and eating this food. This quinoa enchilada casserole was super easy to make, and tasty, too. I don't think mine looked quite as appetizing as the picture above, but it still tasted great.
I'm not exactly dying to wear new school clothes, but I'm not sure I'll ever get out of the habit of picking a few new items up over the summer for the upcoming school year. These Born Rissa shooties are on sale on 6pm.com right now. They are a heck of a deal! It almost makes me want to wear long pants.
And speaking of deals and cold weather....I've been wanting a North Face fleece for a long time. This one was on sale on Zappos. I love the color!
Some of my friends spend a lot of money on purses. I'm more of a bag person. Thirty-one has tons of cute prints and bags and I could keep accumulating some more bags from the various parties I get invited to if I didn't show a little restraint every once in a while. I haven't bought anything for quite a while now, but have once again been invited to a party. I've looked online and am still pondering this new Retro Metro Bag.

Next week I'll be full of school ideas and getting ready for the school year. Part of me wants a bit more time off, but the other part of me wants to go back and get in the routine again.