Liane Moriarty is fast becoming a go-to author. I loved, loved, loved What Alice Forgot, her first book, and she hasn't disappointed me yet.
Big Little Lies will be published at the end of the month, and if I were you I would probably reserve it at the library already. I think once it comes out it is going to be hard to get your hands on.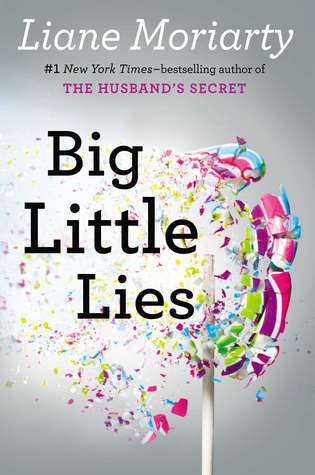 Three kindergarten mothers are the focus of the story.
Jane, a young single mother whose son, Ziggy, has just started school is new to town and already feels a bit left out because she doesn't know anyone. When Ziggy is singled out as the class bully she has a lot to contend with. These other mothers are just downright mean and nasty.
Celeste looks like she has everything. A lot of money, beautiful clothes, a gorgeous husband, twin sons, and a fabulous house. However, appearances can be deceiving and Celeste's life is far from perfect.
Madeline has taken it upon herself to befriend Jane. Madeline is not afraid of confrontation and takes up for Jane and Ziggy, pitting herself against a group of mothers who have it in for poor Ziggy. Madeline's daughter, Chloe, is a classmate, as is Madeline's ex-husband's daughter, creating a bit of a tangled web, and a bit of drama for Madeline, who finds it hard to forgive her ex for leaving her when their teenage daughter was very little.
And then a murder occurs. There are snippets of clues all along as various characters are interviewed at the end of each chapter. But, despite these clues that popped up along the way, I still was uncertain who was murdered and who was the murderer.
Moriarty had me devouring this book, and provided a fitting resolution for the characters involved. I can't wait to see what this author comes up with next.