An Italian Wife is Ann Hood's latest novel - a story centering around Josephine Rimaldi and her family over the course of many decades.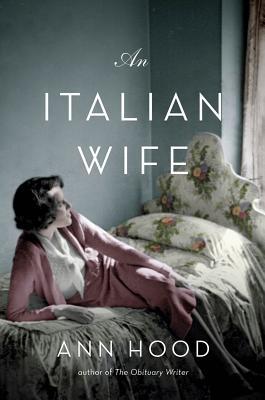 As a young girl in Italy, Josephine is married off by her family. Her husband leaves her to go to America and plans to soon send for her. Years go by before she travels to America to reacquaint herself with this man she barely knows. They have many children, yet the marriage is loveless.
Hood continues to share Josephine's story through vignettes of her childrens' and grandchildrens' lives. Although I enjoyed Josephine's voice, her story felt lost to me as her offspring became the focus.
Although An Italian Wife started out strong, I felt lost when Josephine was no longer the focus. Hood does bring it back together for a stronger finish, as Josephine's life draws to a close, one hundred years after it had begun.
Ann Hood is a talented writer. A few of her previous books, The Red Thread, Comfort, and The Knitting Circle are ones I continue to recommend to friends. Maybe because the bar is set so high, An Italian Wife had a hard time measuring up. Even though this novel is not one of my favorites by Hood, I am still excited to read anything she writes.