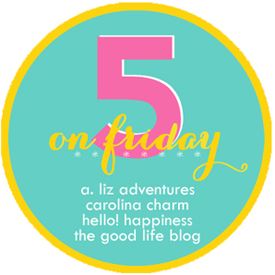 I just can't seem to make myself like vinaigrette dressing, despite the fact that I think it is slightly healthier than the creamy dressings. Litehouse Lite Salsa Ranch has been a nice re-discovery (I used this dressing years ago and sort of forgot about it). It is significantly lower in calories and fat than the dressing I previously used and just as tasty.
I like Clif bars - almost any kind- but I have been trying to find a gluten free alternative. Much as I have tried to sell myself on Lara bars, I just can't. However, these Luna protein bars do taste awfully yummy, have 12 grams of protein and are gluten free.
What does it say about me to know that I have awakened the past few days humming (ok, singing) the theme song to Welcome Back, Kotter. I love that show!
And then, I just keep right on singing, going straight into "Movin' on up" the Jefferson's theme song.
I have had a minor obsession with Little House on the Prairie since I was a young girl. I still remember attempting to read Little House on the Prairie when I was in kindergarten because I loved the show so much. And what do I just happen to be reading to my youngest daughter right now? Little House on the Prairie, of course! I wish I would have a tally of the number of times I have read these books. As a teacher I always read at least one of them aloud. The Today show had a 40 year reunion just the other morning. If you click on the image, you can see the reunion footage.