Friday, already! Here are a few things that have caught my eye this past week. Enjoy!
My collection of summer clothes has diminished over the years. My school where I teach is air conditioned and often too cold to wear any type of summery clothes. And since mostly in the summer I am just hanging out at home, I usually have a few pairs of jean shorts and running shorts I rotate through. I love these bumblebee shorts. They are back ordered until June, but since we still had snow flurries yesterday afternoon, it doesn't look like I'll need them anytime soon.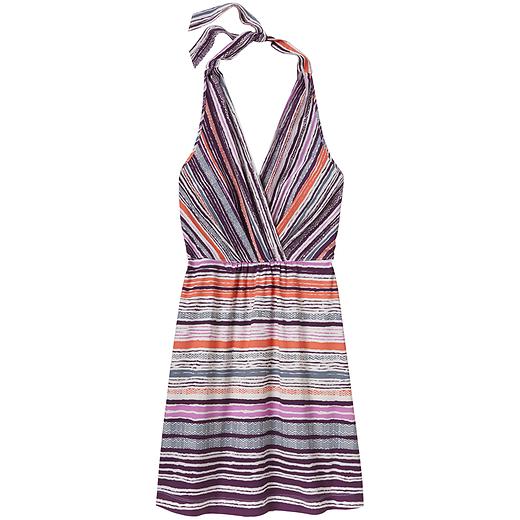 I know for sure I'll wear the shorts if I order them, but even though I love this dress, I'm not so sure it is very practical. It is on sale now, which is a bonus. Maybe it has just been winter here for too long since I have summer clothes on the brain.
One of my friends is having great success dieting right now. I need to have some success at dieting. My pants are tighter than I'd like. My husband is tired of paying the monthly Weight Watchers online fee when I use it quite infrequently. I have used My Fitness Pal before but my cell phone was so crappy that I didn't last very long with it. This week I remembered to load the app onto my new phone. It is fantastic! I love seeing the calorie count and the nutrition breakdown. It hasn't fixed all of my bad eating habits, but it is keeping me more accountable. I didn't have a great day on Thursday, but the rest of the week, I did an awesome job. I just hope it pays off when I get on the scale next week!
One of my friends posted this article on Facebook. Every classroom teacher I know agrees with this woman's points. Sadly, it's the administrators that don't.
I've had quite a few classes watch this adorable video of a group of California kindergarteners' re-enactment of Miss Nelson is Back. I love it!