I've been reading Adriana Trigiani's work ever since the Stone Gap trilogy came out, and am always anxious for her books to be published.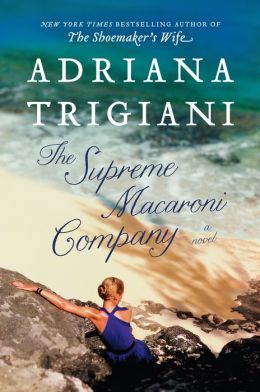 The third book about Valentine Roncalli, a shoemaker and owner of The Angelini Shoe Company find Valentine preparing to marry Gianluca, her tanner. The two have some adjustments to make as they begin their marriage - Gianluca would like to return to his native Italy, while Valentine is committed to New York City and her business.
Just as the two seem to truly be merging their lives, tragedy strikes.
Trigiani's characters are three dimensional and real and I have continued to enjoy reading about Valentine in every installment in the series. The descriptions of food and the Roncallis help me imagine a true Italian American family. Although this book sometimes felt a bit rushed, I will still recommend it to all Trigiani fans. And although I think the Valentine books were meant to be a trilogy, it seems as though The Supreme Macaroni Company leaves off in a perfect place for another novel to continue.