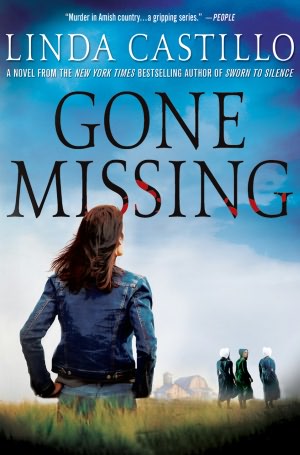 I love Linda Castillo's Amish mystery series. Although I am not a huge mystery reader, this is one of several series I enjoy and have come to feel as though I know the characters.
In her latest installment, Kate Burkholder has been summoned by Agent Tomasetti to help solve the mysterious disappearance of an Amish teenager. Formerly Amish herself, Burkholder is able to relate to this population that keeps to themselves and doesn't welcome the intrusion of police officers. As the investigation unfolds, it is apparent that not just one girl has gone missing, but that several have gone missing over a span of time and none have been seen since.
I was nearing the climax of this book on Friday as I left for work, and it took all my self control to not allow myself to read it at stoplights. The teens that are missing all share the common element of being Amish, and they are also all teens that have experimented with things like smoking and drinking- activities deemed sinful by the Amish religion.
As I read, I never envisioned the ending at all (I am no good at trying to guess who the killer is, so have given that up) and was totally enthralled with this story. Castillo allows Kate's relationship with Tomasetti to advance a little as well, which continues to add to this series.
While I have enjoyed all of the Kate Burkholder mysteries, Gone Missing is one of my favorites. I'm so lucky to have received this one as an ARC from my friend, Kay, who I hope is not disappointed with how long it took me to get around to reading it. In this case, it truly was me saving a book I really wanted to read so that the time it takes for another in the series to come out won't seem as long.