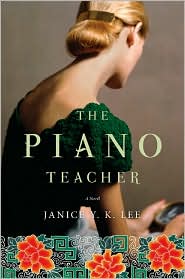 Sometimes I wonder how many different World War II/Holocaust books are out there. I love historical fiction, but I don't always feel like reading about the Holocaust. However, lately I have been surprised by the different books being published set during World War II, but providing a different perspective than the ones I remember reading as a young adult. One example is The Green Glass Sea by Ellen Klages, set in Los Alamos, NM and centering around the daughter of one of the scientists who was helping to build the first nuclear bomb. Someone Name Eva, which my book club is reading now, and Yellow Star by Jennifer Roy are two middle school additions to
Holocaust literature that also provide a different perspective. Someone Named Eva takes place in Lidice, Czechoslovakia, where Hitler is convinced someone is responsible for the murder attempt on one of his higher-ups. Yellow Star takes place in Poland where the author's great aunt was forced to live in the Lodz ghetto from the age of four until she was nine.
The Piano Teacher by Janice Y.K. Lee is an adult fiction addition to Holocaust literature that is set in Hong Kong during World War II. While there are many different things occurring in this story, setting is important. The story shifts between 1942 where we can see how things that happened during the war when citizens were sent to live in a "camp", have an effect on the part of the story set in 1953. Claire, the main character in the story taking place in 1953 is hired to teach the Chen's daughter, Locket, piano. She and her husband are newly arrived from England, and Claire begins to develop a life of her own without her much older husband. Will Truesdale is the Chen's driver and his story takes place in 1953 and 1942. In 1942 Will was romantically involved with Trudy, Melody Chen's cousin. Much happened during the war that shaped who Will now is. It isn't until the novel's end that Claire really feels as though she knows what happened during the war years. There are secrets of many kinds surrounding Claire and those she knows.
I enjoyed this book a great deal, A part of me is still digesting this story, finding bits of irony and foreshadowing I missed while reading. The conclusion left me wondering a bit about Claire and her future...he relationship with her husband Martin was distant, as was her relationship with Will. I feel after reading an entire book about Claire that I don't know her either, or understand her motivations. Was this what Lee intended?