Another crazy week of work is coming to a close. Today there aren't students and the district's librarians get together to talk about a variety of library stuff. Fun times. I've already made a pan of rice krispie bars this morning and thrown in a load of wash - and it's not even 6 AM yet.
I heard the dreaded S word twice in the last twenty-four hours, and I am desperately hoping the people who said it are wrong. I am not ready for winter.
I did find a few cute things to share this week, so take a look:
1. I Am Silently Judging Your Grammar Socks - I've seen cute socks with messages like this before, but never end up buying them. I do like them, though.
2. London, Paris, Tokyo, Portland T-Shirt - I love a good JCrew T, and long ago - maybe back in my high school or college days- I had one similar to this.
3. Arabella Sweatshirt - Boden has several cute sweatshirt designs right now. I like that these sweatshirts look dressy enough for me to wear to work.
4. Apolis Live More Worry Less Bag - I probably never need to buy another bag in my lifetime because I do have quite a collection of them, but I really like the looks of this one.
5. Women's Ampersand Ave Double Hooded Sweatshirt - these sweatshirts are all over right now and when I finally took an up close look at one that a friend's daughter was wearing, I decided I like them even more in person than in an online photo. Hers is striped, and although I do love a good stripe, I also think this plaid is cute.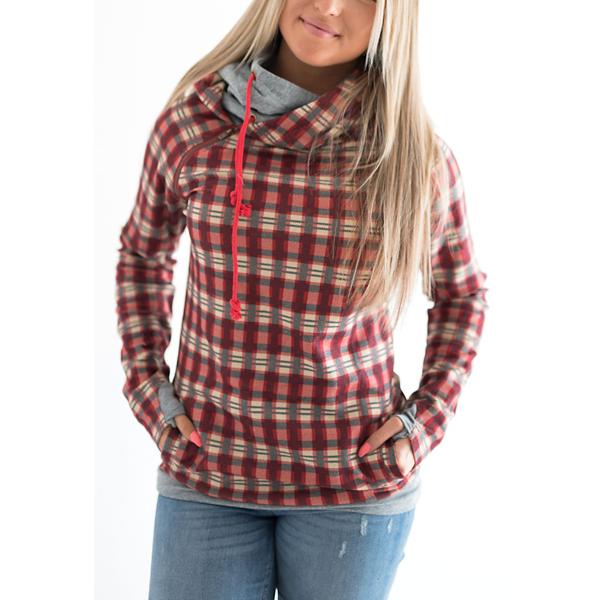 6. Longline Hooded Cardigan Sweater - I am a sucker for a long cardigan. I especially like the stitching detail on top and the fringe bottom which give it a somewhat different look.
7. Shaker Stitch Pullover Turtleneck Sweater - this sweater comes in several different colors and would be a nice staple for the winter months.
8. Seeing Stars Zip-Up Hoodie - and who doesn't need a nice hoodie? I love the white stars with the navy and can see lots of uses for this one.
9. Bush Family Wedding - Barbara Bush's wedding totally caught me by surprise. I love a good family wedding and I love all things presidential, so I was excited to get to see pictures of this.
10. Currently Reading Podcast - I was clued in to to this podcast recently and am in love with it. I've listened to all seven episodes in the past week, and am hoping these two friends who talk about books stick around for a good long time. (I'm also kicking myself because I think I could have done a podcast with a friend of mine about the books we read).
So how about you? What's caught your eye this week?