I know it's not the holiday season and you might not be out and about shopping for presents at this point. But, who doesn't enjoy a little gift from time to time? These five gift ideas are perfect for book lovers. And, if you can't use these ideas now, tuck them away for the future.
1.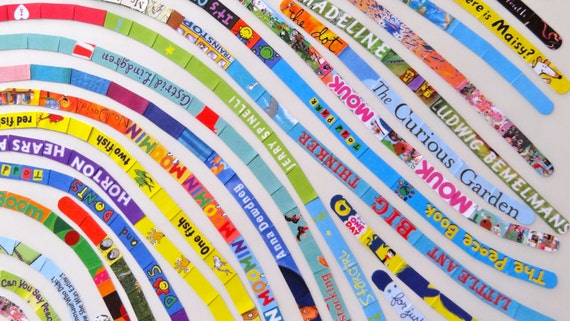 I first saw this thumbprint idea at My Head Is Full of Books. Anne was lucky enough to have a thumbprint made of her sixty favorite books. I wish this was a more affordable gift I could treat others (and myself) to, but right now I'm just going to admire them online. Check out Cheryl Sorg's website and Etsy store.
2. Nancy Drew bracelet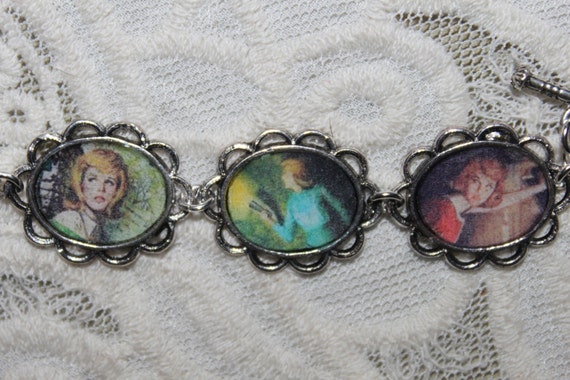 Also available on
Etsy
, I am a proud owner of a Nancy Drew bracelet myself. The design on mine is a bit different, but I love it just the same.
3. For Kids, a Future Librarian T-Shirt
My girls all had a t-shirt exactly like that when they were younger. I wasn't quite sure who to pass it on to after they outgrew them since this is a shirt for a select few.
4.
Little Librarian
is a great little gift for young librarians to organize their own libraries and loan books to friends.
5.
Owl Crate
is a monthly YA subscription service that my friend Jamie told me about. My name is still on a wait list to get to try this out. Monthly rate is around $30 for a YA book and other book-ish items to be delivered to your home.