We've had another few inches of snow here and it is definitely sweater weather.
1. Knit Sweater with Beads - I love that this is a little bit dressier - and only $20. It also comes in a few colors.
2. Bellis Waterproof Bootie - I would love to add another pair of boots to my wardrobe. I love the lighter color of these
3. Christmas Breton - I bought a Christmas breton a few years ago with pom poms on it but I wouldn't mind adding this little bit of Christmas bling to my wardrobe.
4. Modern Fair Isle Sweater - the blues in this sweater are calling to me. I bought a pair of off white corduroys recently that I think this would look great with.
5. Woven Heart Leopard Pullover -and yet another leopard print shirt. Can you have too many leopard print items?
6.
Actloe Women Casual Turtleneck Long Sleeve Chunky Knitted Pullover Sweaters - this chunky knit is a little different from what I already have in my wardrobe, and it comes in many colors.
7. The Quinn Pant - I like a good plaid pant and I'm excited to see that this is coming back in.
8. Plaid Tie-Neck Blouse - I love a good Christmas plaid....
9. Ruffle Plaid Popover Blouse - and a good popover....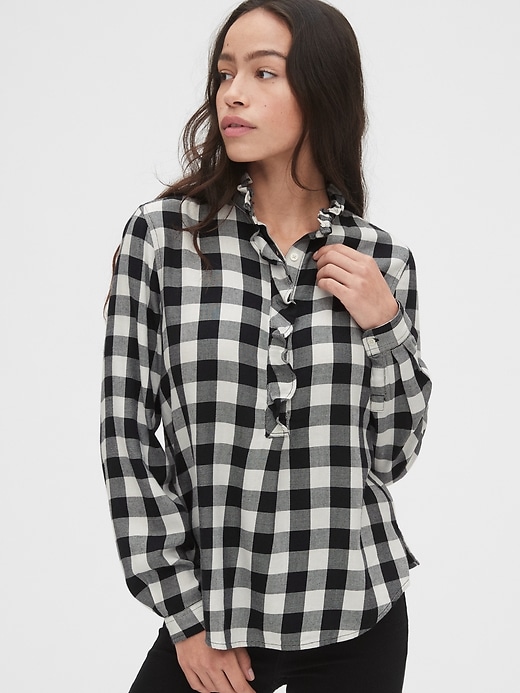 10. Soft Brushed Crewneck Sweater...and buffalo plaid as well.
That's it for me this week. What's caught your eye?