We were teased last week with temps in the 70s, and now are back to the 40s (and 30s at night). Minnesota has it worse than us, though, and seeing the pictures on Facebook of the road conditions makes me thankful for my 40 degree weather, disappointing though it may be.
The shorts I've found this week won't be anything I put on right now, but I'm still hopeful that the weather will warm up quickly.
Here are some of my finds this week:
1. Embroidered Denim Courier Shirt in Confetti Floral -I'd pretty much wear denim in any form, and I love these little accents on it. However, I do have a distinct picture of an elderly woman wearing something like this years ago, so I'm questioning my taste a bit.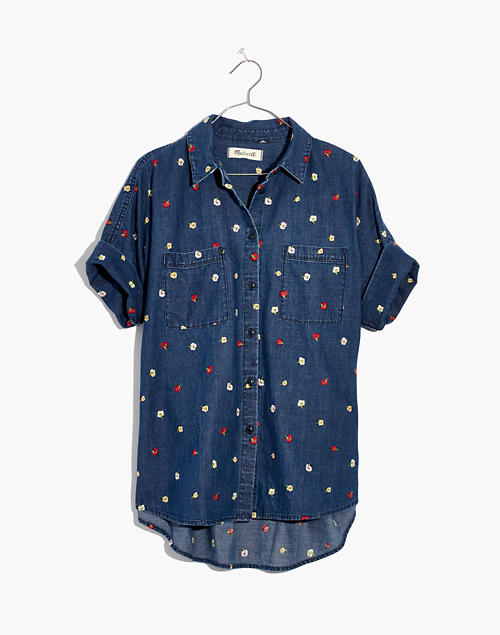 2. The Frances Loafer Mule in Spotted Calf Hair -I love anything in calf hair. I think these are so cute and would dress up jeans or a pair of black pants.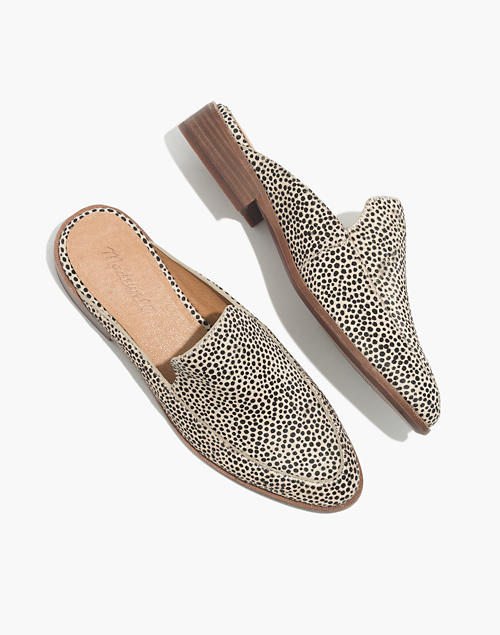 3. Border Stripes Jute Tote Bag- I haven't bought a new purse or bag in a while and this one would be so fun to use over the summer months. It's not horribly expensive - $69 - at JJill.
4. Cotton Stretch Shorts - Every year I think I should get a few pair of shorts for the summer season. The truth is, I rarely do anything that requires more than athletic shorts over the summer. But there are times when some nicer shorts are required. These come in moss and a few other colors.
5. Gelato T-Shirt - I love a good T-shirt, and every once in a while I actually purchase one that I don't wear to exercise.
6. Chunky Ribbed Open Front Cardigan - I love the horizontal ribbing on this one, which makes it just a bit different than every other black cardigan.
7. Library T-Shirt - I've been looking at librarian clothing lately....it's been a while since I've added a new library-themed t-shirt to my stash. I think this one looks fun.
8. Free Range Short - I love the color of these shorts. And, even though I don't need more than a few pairs for summer, these are a pair I really want to try.
9. Stripe Contender 7/8 Tight in Powerlift -it's also been a while since I've bought any new workout leggings. I like the blue/green color combo and I also liked the stripe patterning.
10. Brene Brown's Netflix Special - I've watched the trailer and read some of Brene Brown's books. I'm not a devoted fan like some people are, but I do think this special on Netflix sounds worth my time.
That's it for me this week. What's caught your eye?