All week long I have procrastinated putting together my Friday post. Even last night I just couldn't get it together enough to browse online. That made for a hurried morning especially since I was totally sucked in to a book that I wanted to finish.
So, here are a few things that have caught my eye this week:
1. Textured Organic Linen Cardigan - I love linen- especially on other people. I feel like every time I wear linen it is a big wrinkly mess before long. Maybe this sweater doesn't have the wrinkling capabilities of other linen items.
2. Johnny Was Austeen Top - I didn't realize that Garnet Hill carried Johnny Was. I love embroidery.
3. Donald Pliner Fifi Sandals - several years ago my school came out with a new dress code that included the "no open toed shoes" rule. Since then, my sandal collection has been going downhill. I loved this sandal for the past few years. I still want a pair.
4. Birkenstock Arizona Slide Sandal - these Birkenstocks come in several colors - and for a low price - because they are a plastic and more of a pool shoe that you can throw on when you make your many trips to the pool with your kids in the summer.
5. Sam Edelman Bernice Sandal - as I've been looking at sandals, I can see that I am getting pickier about any I might buy. I don't want anything with a big heel - I'm just uncoordinated enough that I might fall over or sprain my ankle. I also don't want anything too flimsy looking. I feel like these are a nice compromise.
6. Striped Tie-Neck Tunic - I love a good striped top and this one in red and navy would be perfect with white pants or capris - or even shorts.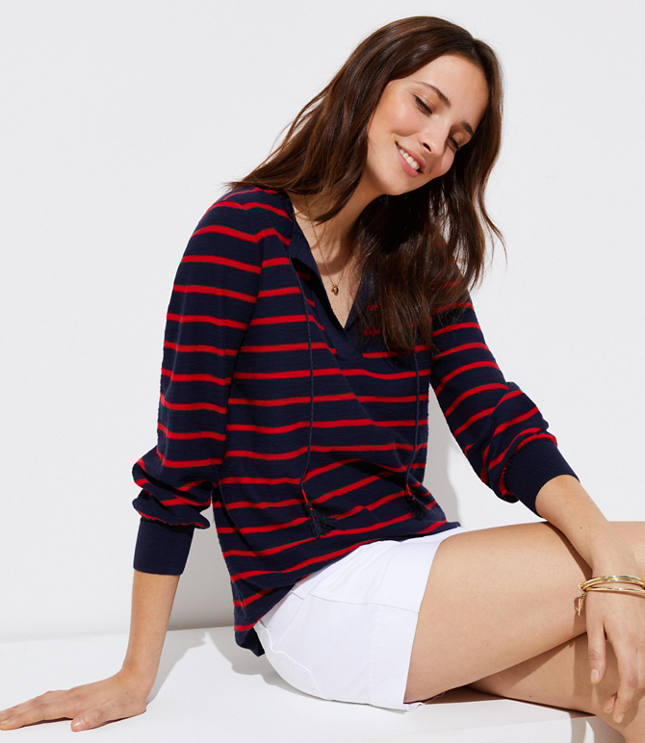 7. Lacy Cut-out Back Shell - I love the color of this shirt and the front detail - the back cut-out is just an added bonus.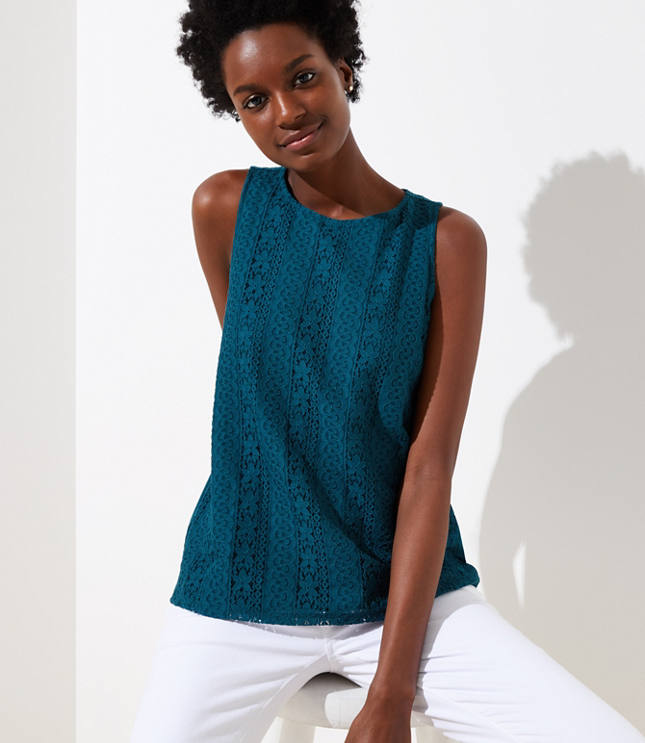 8. Women's Stripe Kona Maxi Skirt - I think I've featured this skirt before, but Eddie Bauer has it in their spring catalog again, and it's one that I've admired for a few years now. I might break down and buy it especially since they have it on sale for $49 now.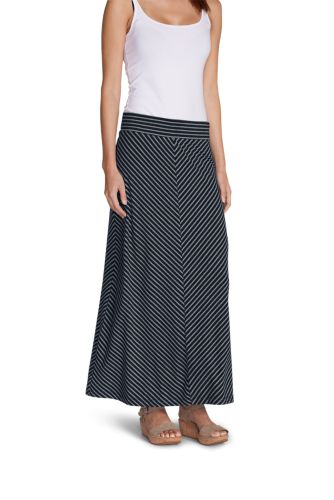 9. Barkley Marathon - I'm trying to watch a few things on Netflix this year (as opposed to just adding things to my "to watch" list and watching nothing) and am enjoying West Wing immensely. My friend, Kristin, recommended this documentary on Amazon Prime to me. And I promise I'll get around to watching it - as soon as I watch the four remaining seasons of WW.
10. Bubly Water - I've seen some bloggers mention Bubly as a nice alternative to La Croix. I think it is very similar, but in my quest to eat healthier, I've enjoyed having this as an option at home.
That's it for me this week. What's caught your eye?