It's beginning to feel like winter and look a lot like Christmas, too. Except not at our house. We have yet to put up a tree or decorate. A few years ago when we did our big kitchen remodel we didn't decorate, but I have no excuse this year except being busy ALL THE TIME. I would love a quiet night at home tonight, but instead we'll be at my husband's office Christmas party. So once again the tree will have to wait.
Tree or no tree, the holidays are quickly approaching. Here are some things I've found this past week:
1. Buffalo Check Slip-on Sneakers - so I think buffalo plaid is my new thing. It doesn't take the place of fur or sequins or camo, but I'll just add it to my list of things I seem to love. These slip-ons would jazz up some of my outfits.
3. Women's Oslo Funnel Neck Sweater - long ago Eddie Bauer was my go-to. I still like some of their stuff, but don't drool over it as much. This would be a great sweater to add to my wardrobe this winter.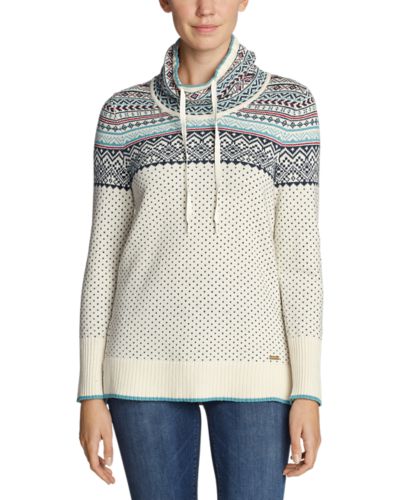 4. Gap Hasbro Flannel Pajama Set - Gap has a line of pajamas that feature various board games. I like the Operation set, but there are some other to choose from.
5. Crescent Hoodie - and just in case you didn't get enough buffalo plaid earlier in ths post, I really like this North Face hoodie.
6. Open Front Long-Line Sweater For Women - a few weeks ago I saw a colleague wearing an evergreen colored cardigan. She looked so cute and paired it with a scarf similar to one I already own.
7. Victoria Cardigan - LOVE this cardigan. Sundance has some beautiful clothes. I think it could easily work as a jacket as well.
8. ChickLit Designs Phone Case - this Etsy shop has super cute phone cases featuring classic book titles. There are lots to look at and several I want. I could definitely use a case like this that allows for a place to hold money.
9. Rustic Blossoms Scarf - and what a great scarf to pair with a jacket, denim shirt, or sweater.
10. Reading Socks - This is a little out of my comfort zone - the profanity- but the socks do make me chuckle a little. And I do have a few friends who would find these totally up their alley.
So how about you? What's caught your eye this week?