I have always been a little curious about the Red Scare that Americans experienced in the 1950s and McCarthyism, but have come across only one book (a tween book called Catch a Tiger by The Toe) that really explored the topic.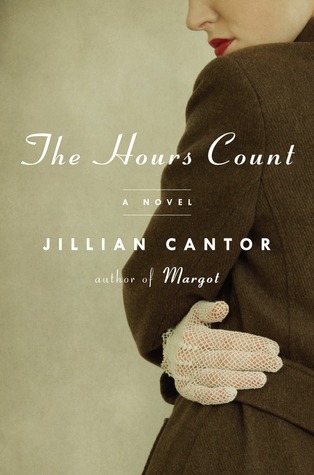 Jillian Cantor's newest book didn't immediately catch my eye, but when I read the synopsis recently, I knew it was a book I would enjoy.
I'm a big fan of fictionalized biographies (I loved The Aviator's Wife) and The Hours Count is just as good as that one was.
Millie and her husband Ed live next to Ethel and Julius Rosenberg. Although the families aren't exactly friends, Millie gets to know Ethel over time as a caring and devoted mother. Millie isn't happy in her marriage to Ed who came to the United States from Russia and isn't especially kind or caring. He works for Julius, although it appears that the relationship he has with his boss is not without it's troubles as well.
As people become worried about Communism in the United States, Millie catches bits and pieces of this in the news and fantasizes that perhaps Ed is a spy and his arrest will mean that she will no longer have to be married to him. And when she meets Jacob Gold, a therapist who tries to help with her son David who does not speak, many more questions arise about Ed, the Rosenbergs and even Jacob Gold.
This is Millie's story, and yet it is so intertwined with the Rosenbergs, that it is Ethel and Julius Rosenberg's as well. Cantor's novel is a work of fiction, but it was so enjoyable and so intriguing to learn a bit more about the Rosenbergs that I now want to read more about them.
Add this on to your fall's must read list.