Apparently fall is right around the corner because not only are there fall clothes hitting the stores, but I have had to wear a jacket the past few days in the mornings on my way to exercise. I'm still a little in denial about this, but today is the last day of summer school and on Monday my regular teaching contract starts. So, so long summer!
Fall and winter clothes are my favorites (probably because in Iowa that's what you wear for most of the year!), so it wasn't really any trouble finding things I'd love to buy this week.
A picture of this one popped up in an online ad and I searched until I found it. It needs to be slightly more discounted than it is, but I'll be watching this one in case it ever gets clearanced out.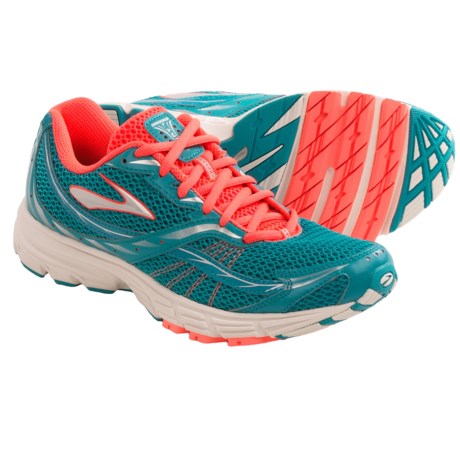 I really do need a new pair of tennis shoes for my exercise class, different than my running shoes. I've had great luck with Brooks and these are catching my eye right now.
I don't need this top, but I love the colors and the fact that I could wear it by itself or under a jacket of some sort.
This style top is really calling my name this year. I love that it can be worn with jeans or khakis - pretty much as dressed up as I need to get for my job.
5. Lucky Brand Border Print Top
This is another top in that same style. I like that it's not form fitting and could work for work or on the weekends.
6. Pave Disc Pendant
This looks like something I would be able to wear with nearly everything I own. A selling point for me when it comes to jewelry. And it's 40% off right now at Ann Taylor Loft.
By the time my next Friday Five rolls around I'll have been back at work full time for a week!