If there is ever a story that reaffirms how important online safety is, SJ Watson's newest novel, Second Life, (to be published in June) is it.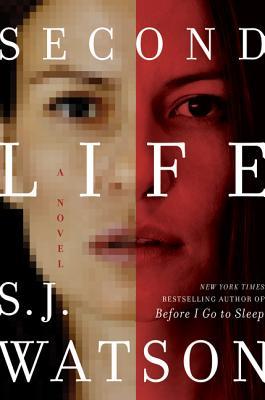 As the story begins, Julia is trying to cope with the death of her younger sister who was murdered one night when she was walking alone in Paris. Her husband would like her to see a counselor to help her, but instead when Julia discovers her sister's online activities include cybersex she begins an attempt to locate the person who may have killed her sister or know something about the murder.
Although Julia thinks she is being safe, the online relationship she begins with Lukas is more than just virtual and the two quickly meet in real life and begin an affair. And there is a whole lot more to Lukas than what Julia initially believes.
As soon as Julia began cheating on her husband, I had a hard time liking her much. And for me, I like having a protagonist I can relate to on some level. However, I kept reading, and as I moved further into this story, I was totally blown away by the twists and turns that Watson managed to weave. This isn't just a book about a woman who finds out that a person she met online isn't the person she thought he was. There is way more to Second Life than that.
As I raced to finish this book, I was totally involved in this story, curious as to how it would be resolved.
And the ending does not disappoint. Second Life is a fantastic psychological thriller that had me eagerly turning pages up until the end.