Here's my latest Friday Five. There's always something to fall in love with whether it's online or in the actual bricks and mortar store.
It seems like one of the girls is always needing a spot to sit to watch television. This Threshold red chevron pouf at Target looks like the perfect solution. My friend Robin and I saw some gals wheeling two of these out to their car the other day. We were all excited when they told us they were just $15, but when we went back and looked they were marked $59. I'm thinking those ladies didn't pay much attention to how much they cost - they just liked them enough to buy them.
So then Robin and I drove home and ate an entire bag of Rold Gold Dark Dipped Bavarian Twists which really didn't help us get any red chevron poufs, but they did taste good.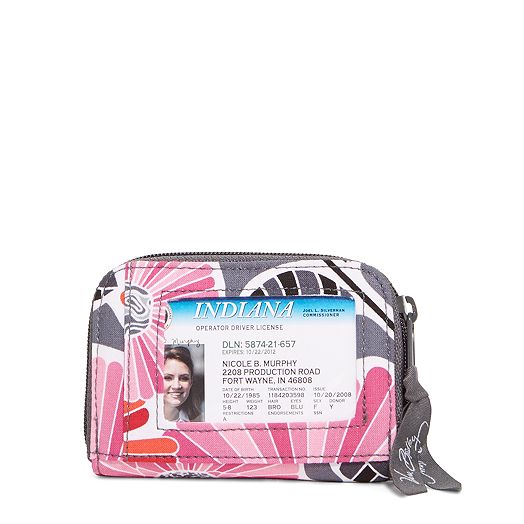 My co-op worker at school graduated last year and is in college now. She showed up to visit the other day with this cool ID compliments of Vera Bradley. I would like to have one for myself, but when I was telling friends this, they looked at my in confusion. Apparently as a mom I need to have a purse with everything under the sun in it.
These slippers are on sale at Von Maur right now. Love them.
My husband has pretty much forbid me from shopping for a while, but I did buy Little Sister a new pair of black leggings at Old Navy since hers had holes at the knees. Despite the fact that I need nothing, I did enjoy this Old Navy open front cardigan and think it would be great to throw on in my school building which fluctuates between hot and freezing.