I feel pulled toward mysteries more lately, and have been pleasantly rewarded with some great finds.
One Kick by Chelsea Cain has received a fair amount of buzz, but even though Cain has published other books, I have never read her work.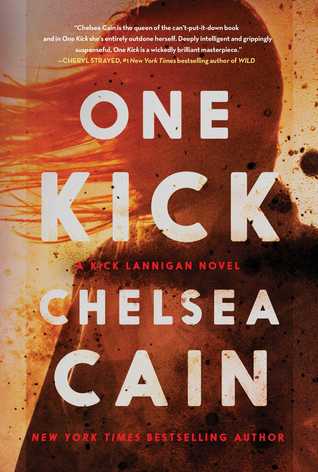 One Kick is the first in what Cain intends to be a series, and I am anxious for the next installment, barely wanting to put this book down. (I picked it up at bedtime one night, and was nearly through all 300 pages by the next morning. Needless to say, I was a bit tired the next day!)
Kick Lanigan was kidnapped as a young child, rescued five years later, having lived with her captors who moved frequently and presented her as their child. She was a part of their child pornography ring, and her experiences have left her with some issues of her own.
When Kick learns of two missing children she is asked (ordered might be a better word) to assist with the case. Her skills in martial arts, boxing, knife throwing (and pretty much any other method of fighting), give her a way to defend and protect herself, although it doesn't prevent her from reliving some of her own past as she is confronted with trying to locate these missing children.
Cain's One Kick is suspenseful in two different ways: in solving the mystery of where the missing children are, and also in revealing parts of Kick's past and what happened to her.
I am a huge fan of One Kick and can't wait to read more in this series.