It's Friday, which means another collection of great things I've found this week - either on the internet or a variety of other places. Enjoy!
Just this past week a co-worker suggested Quest bars to me. I've done little research on them. Aside from the fact that they cost $2.29/bar (which I think is a lot), they have 20 grams of protein, natural ingredients, more fiber than other bars, and less sugar. And, they even taste good.
I suffer a little bit from wanting to know more about pretty much everything. So, when friends comment on something or someone that I know nothing about, I usually do a little bit of research on my own. I hate to be out of the loop. This past weekend a group of gals I know went to the Zac Brown Band concert. I hadn't ever heard of the guy. Since Monday I've been listening to his album and even enjoying it.
We still need to purchase an area rug for our living room. I've looked at a lot of rugs lately, and aside from the fact that I'm on a tight budget, I also need to look for something dark that hides dog hair. I'm liking this one I found on Joss and Main. It's not dark exactly, but I feel like it is busy enough that a lot of dog hair would be hidden.
A co-worker of mine has a top similar to this that she purchased at Younkers. I found this one on the JCrew Factory website. It seems so versatile to me....good with jeans, black slacks, or even yoga pants.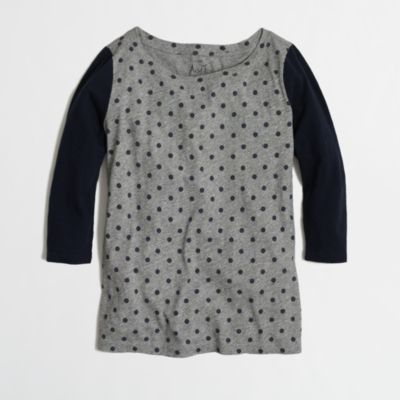 My week wouldn't be complete without sharing a pair of shoes that has caught my eye. My oldest daughter has a little babysitting money that she wants to use to purchase a pair of Vans. I have been perusing their website, and these cute shoes a la The Beatles come in just my size. Fun!