June Melby's memoir about her childhood summers spent in Door County, Wisconsin, where her parents operated a Tom Thumb Mini Golf Course, came to me at exactly the right moment. I can't recall when I last played a round of mini golf, yet over our vacation that is what our girls chose to do. It was a great family activity (except for one minor meltdown by our oldest daughter who wanted a re-do on a hole).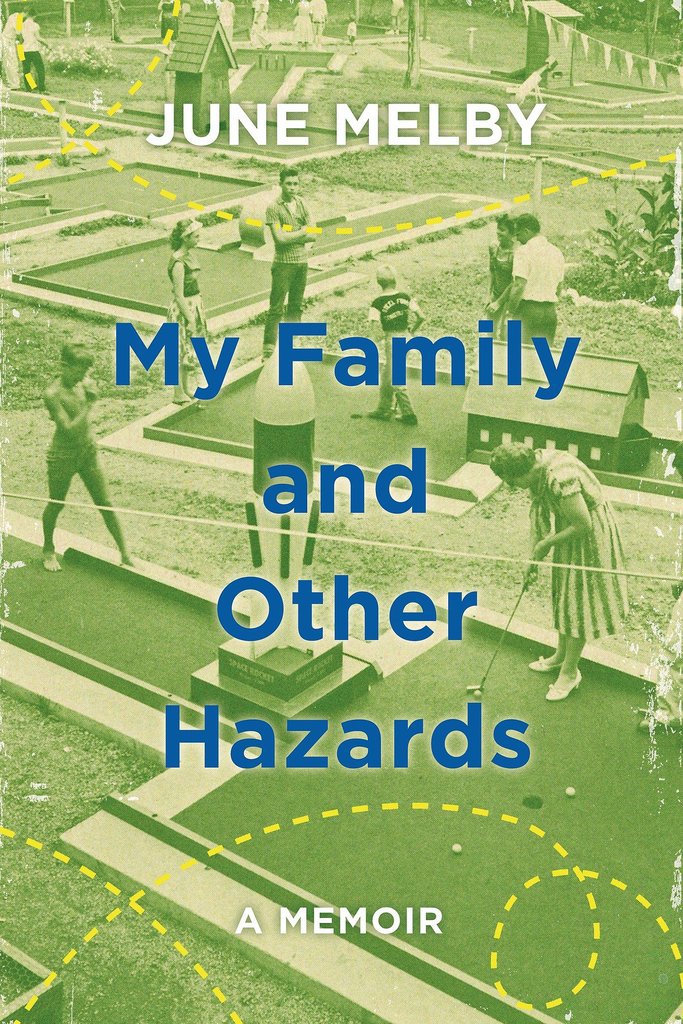 Melby's parents were school teachers during the winter months, leaving for Wisconsin as soon as school ended in order to get the golf course up and running. Summers were spent repairing, repainting, and assisting customers.
Melby's memoir is arranged in chapters that describe each hole, and I could visualize the windmill, the pendulum, and various other hazards common to mini golf courses the world over. She recalls various high points and anecdotes from these summers, as she and her sisters were expected to be a part of the work force at Tom Thumb.
The girls are done golfing
While the three Melby daughters moved on as adults, their parents continued to operate the Tom Thumb mini golf course until they retired and sold it for nearly half a million dollars- lake front property in Wisconsin is quite valuable. June began reminiscing about her childhood as did her sisters, and their emotional connection to the golf course is evident, especially as Melby write of her parents' decision to sell the golf course, and the clock begins ticking, marching toward the last day the Melby's will be Tom Thumb's owners.
Mini golf courses are a bit of Americana, and Melby's memoir shares how her family played a part in the history of what was once one of this country's favorite past-times.