Some highlights from May 2004:
Dating Dead Men by Harley Jane Kozak. I loved Harley as Mary on Santa Barbara, one of my favorite soaps. The mystery is good- but the real drawing card was the fact that I loved her so much as an actress.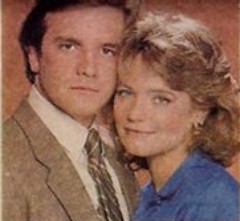 Big Russ and Me by Tim Russert....I still can't believe that Tim Russert is gone. This is a great tribute to Russert's dad, a father who showed his son what hard work was all about and devoted his life to his family.
Kate White's Bailey Weggins mysteries are always fun. This is one was no different.
Macomber's Blossom Street series began with this title. I kept up for a while, but have fallen behind. I still enjoy a good story centering around knitting.
I have quite vivid recollections of reading this book while running on the treadmill. It is rare book that makes running sound enjoyable to me, but this one did just that. Karen Hughes still intrigues me and I enjoyed her perspective on her time with President George W. Bush.
What I couldn't even bring myself to highlight were the vast number of series novels that I read in May 2004 as I finished my master's thesis. The Girls of Canby Hall, Sweet Valley High, Junior High, Sisters....all are series I grew up reading,and then re-read, taking copious notes on them as I went. I haven't really been excited to re-read them again.
What about you? What were you reading ten years ago? Last year? Did any of my highlights top your list?