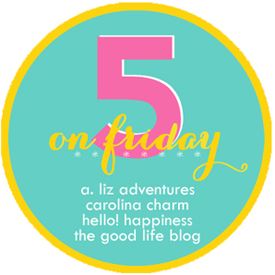 I didn't participate in the Friday Five last week due to the Easter holiday. I'm back this week, sharing a few items that have caught my interest and kept me busy this week.
This week we had the elementary art show at the girls' school. Middle Sister dressed up as the Mona Lisa while her friend portrayed Leonardo da Vinci.
We still have a bit of painting to get done, but I have decided I want new things to hang on our walls. Amazingly, my husband is on the same wavelength. We are ready to look at something new. I found this last weekend and love it. Someday soon I need to get around to posting some pix of the kitchen which is almost done.
The middle school youth group from our church that I am the leader of went to see God's Not Dead on Wednesday night. The overall message was good. I thought a few parts were perhaps too predictable or trite, but still a good movie.
Hooray for libraries. Check out this article to read more about the importance and impact libraries have on people. The pix are pretty cool, too.
On Monday I was able to hear Delia Ray, an Iowa author, speak (more about her next week). Her book, Here Lies Linc, tells the story of the Black Angel, whose gravestone is in Iowa City. The information online helps fill in questions many of my students had- the Black Angel captured their attention.