The Friday Five is a weekly meme hosted by Darci at The Good Life. Hop on over to check out her Friday Five post.
First of all - Happy Birthday, Mom! Today is my mom's birthday which means after school the girls and I will head over with pizza and bake a cake at her house.
I made fun of my family for their short-lived obsession with Flappy Birds, but I tried Splashy Fish last night and became addicted myself. My high score? A whopping 4. Pathetic, I know. I grabbed my ipod earlier, but I am forcing myself to be a bit more productive before I get sucked in again.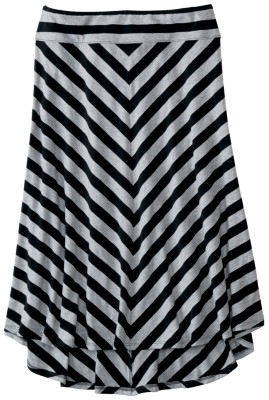 I haven't looked in Hanna Andersson in a while, but I love this cute little skirt. It's on sale right now, too, so I might have to break down and buy it - anticipating some warm weather where the idea of wearing a skirt doesn't make me shiver.
A new website I discovered where I am anxious to read more about living simply - The Art of Simple- has been interesting and thought provoking as I read the many posts.
House of Cards- my newest show that I am spending free time watching on Netflix. Is it any wonder my reading has slowed down? Friends have strongly recommended this show to me, and even though I claim I am not a TV watcher, am enjoying some of these new-to-me series (guilty pleasures).