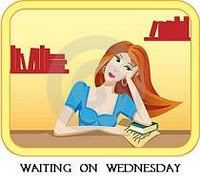 This week's pick: Bitter River by Julia Keller
Due out: September 3, 2013
Product Information taken from Amazon:
In the next stunning novel from Pulitzer Prize-winning Julia Keller, following the popular A Killing in the Hills, a pregnant teenager is found murdered at the bottom of a river
Julia Keller's A Killing in the Hills was one of the most acclaimed debuts of 2012. Set in Acker's Gap, a beautiful but poverty-stricken West Virginia mountain town, Keller's combination of shocking suspense and spellbinding characterization garnered her four starred reviews and won over critics and readers alike. Bell Elkins, the county prosecuting attorney, is the main character alongside the town itself, where she grew up—her family story is part and parcel of the tragedy of the place, but she hasn't given up on it. Like Dana Stabenow's Alaska or Dennis Lehane's South Boston, the place defines the people and their stories.

Bell's latest case is a bad one: pregnant sixteen-year-old Lucinda Trimble's body has been found at the bottom of Bitter River. And Lucinda didn't drown—she was dead before her body ever hit the water. But that's not all Bell is coping with these days. Her daughter is now living with Bell's ex-husband, hours away. Sheriff Nick Fogelsong, one of Bell's closest friends, is behaving oddly. Furthermore, a face from her past has resurfaced for reasons Bell can't quite figure. Searching for the truth, both behind Lucinda's murder and behind her own complicated relationships, will lead Bell down a path that might put her very life at risk.