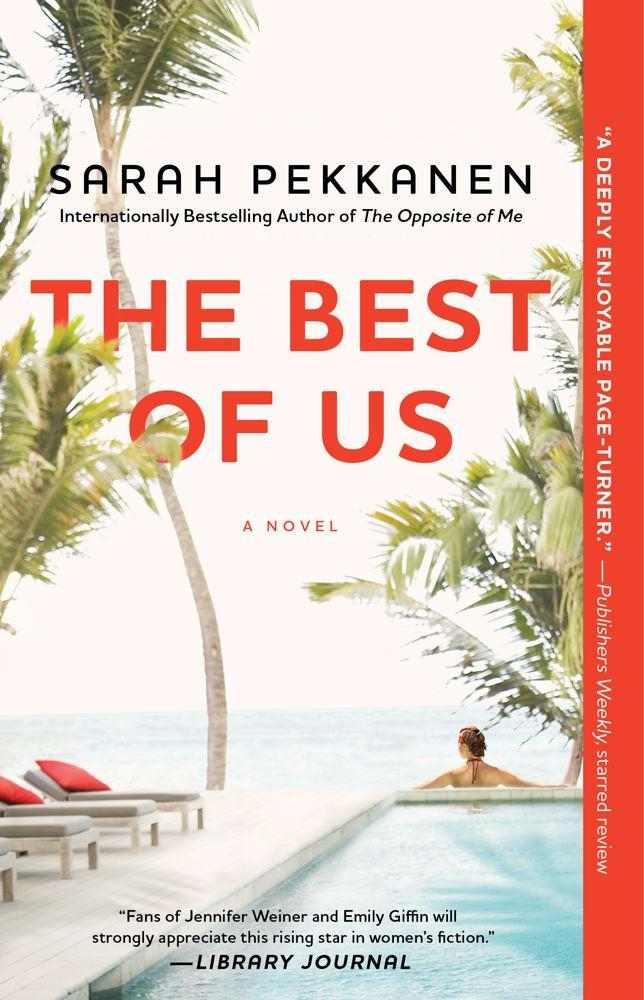 Summer is the time of year known for beach reads - those books I can take to the pool and read while still keeping an eye out for my children. Although I'm off to a slow start with pool trips, I have quite a list of books perfect to bring along.
Sarah Pekkanen's The Best Of Us is a fun beach read - another winner by this author. Four college friends get together for an expense paid week in Jamaica. Pauline throws a thirty-fifth birthday party for her husband, Dwight, and since money is no object, pays for three couples that were college friends with her husband to spend a week with them in Jamaica. The trip is a luxury for Tina and her husband who are busy raising their four young children, Tina especially feeling overwhelmed by the demands of parenting. Allie and her husband seem to have the perfect marriage, yet she is dealing with possibly having a genetic illness and doesn't share that information with her husband. Savannah arrives in Jamaica without her spouse, unable to admit that he has left her.
All the couples are in different phases of their marriages and going through a variety of struggles in their relationships. The discussion guide included in this book asks some thought provoking questions about these marriages and relationships in general.
Although there are a lot of characters, Pekkanen's writing is engaging and it was easy to follow the multiple story lines. While I could relate to Tina and Allie more than Savannah and Pauline, and wasn't even sure I liked Savannah much of the time, I still felt that Pekkanen created believeable characters who are multi-faceted.
This is the third book I have read by Sarah Pekkanen, and I enjoy everything she has written. She continues to publish great women's fiction for readers.