Waiting on Wednesday is hosted by Jill at Breaking the Spine.
This Week's Pick: Widow Waltz by Sally Koslow
Due out June 13, 2013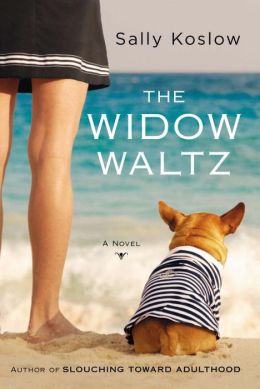 Product Information taken from Amazon:
Sally Koslow's fourth novel is deftly told through the alternating viewpoints of her three remarkable female protagonists as they find the grit to survive devastating losses and reinvent their lives. Warm and witty,
The Widow Waltz
will appeal to readers of Cathleen Schine's
The Three Weissmanns of Westport
, Hilma Wolitzer, Elizabeth Berg, Anna Quindlen, and J. Courtney Sullivan.
Ben Silver had it all—a successful law practice, a New York apartment overlooking Central Park, a beach house, fine art, club memberships. Yet when a massive coronary fells him while training for the New York City Marathon, it's revealed that his life was a lie. He's left his wife, Georgia Waltz, and their two daughters almost penniless.
Georgia must now rally to support her family while mourning a husband whose private enigmas keep surfacing. To her surprise, she also discovers that it may even be possible to find new love in the land of Spanx and wrinkles. Meanwhile, her daughters must face the responsibilities of adulthood that they have avoided and put their hidden talents to work.