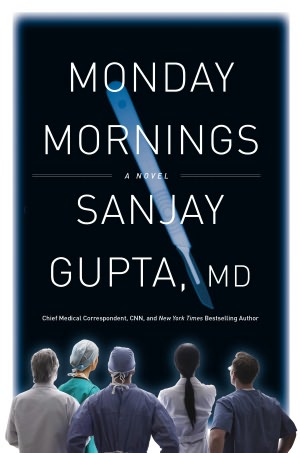 Monday Mornings by Sanjay Gupta was a great read. I felt as though I was reading a season of ER as a group of prominent surgeons diagnose and treat rare and strange ailments. I loved these characters and the story lines surrounding them.
Each surgeon has their own story, but on Monday mornings all the surgeons gather for the Morbidity and Mortality conference where their faults are brought before their co-workers. There they discuss the decisions they have made in order to better help future patients.
I watched ER long ago and have never gotten into Grey's Anatomy, but Monday Mornings felt like these shows to me. Although Gupta's novel ended in a good place, providing some closure, he also left plenty of room for the stories of these surgeons at Chelsea General to continue someday.