One of my favorite things to do is look back at my old reading journals and reminisce about various books I have read. There are many memories that different books have associated with them - some good, some bad.
In December of 2001 I was a new mom, trying to juggle full-time teaching with a new baby. Amazingly, even though I was sleep-deprived, I remember all of the 5 titles I am spotlighting.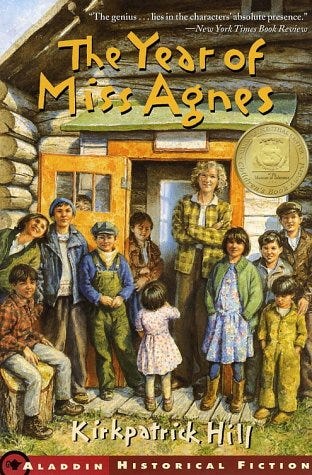 Looking over these titles, I would gladly re-read any of them. My daughters might be at an age to enjoy The Year With Miss Agnes, which I will admit was a favorite of mine. Michael Dorris' Yellow Raft in Blue Water brings a smile to my face because it was the first book that our neighbor and her daughter read - along with my husband and myself- for our short-lived neighborhood book club. That is also the year that we chose one night each week to have dinner together, taking turns cooking for the two homes. I can't believe it's been 10 years since The Shopaholic books came out - I remember Sophie Kinsella being a new author, and the Shopaholic book being just a random reading selection.
I hope that December 2011 provides as many happy reading memories as I have from a decade ago. How about you? What were you reading ten years ago at this time? Even last year?