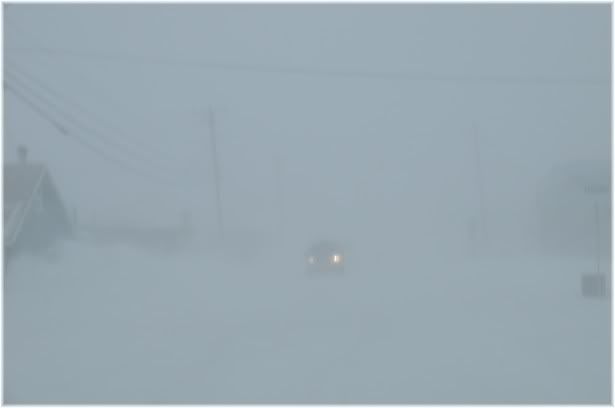 Today has been quite a day! We awoke to snow showers which were expected, so I knew driving to work would be slow going. The highway I take is well traveled, but the blowing snow made visibility poor. There was a wind advisory for our area, but even with that warning I had no idea how poor visibility would be later in the day when I had to drive back home. My 20 minute commute was a little over 40 minutes and I think I prayed and sweated through every single mile of that drive. In fact, this is one of the worst drives home I have had in many years. Even hours later I am still marveling that I made it home in one piece and saying prayers of thanks. Since I was a bit keyed up when I got home, I never really utilized any leisure reading time. I did read for a bit in Lies My Mother Told Me by Kaylie Jones, a memoir I am working on, but that's about it.
The real thrill of the evening came when my oldest daughter looked at her
book blog
and realized that the author of the latest book she is reading, TV Moms by Ray Richmond, posted a comment on her blog. I am sure he can tell that she is a kid that is reading his book (which is really for adults) but hearing from him totally made her day and she sat right down to write a post about another book. I would have been totally ecstatic if I had ever heard from an author at that age. What incentive to keep writing and reading! How wonderful for her to know that there are people reading her blog and that an author would take the time to write something to her. So, thank you Ray Richmond for making an eight year old's day!
Tomorrow my daughters' already know they will have a late start. I am hoping for one myself. I don't need any more snow days, but a late start would be fine with me. I can still hear the wind howling outside, and even though it is bedtime the girls are downstairs watching Cake Boss, because somewhere in the back of my mind I can't quite believe I will have to get up at the early hour of 4:30 AM like on a regular school day.