This is the time of year where the spring catalogs start arriving and I start dreaming of warm weather, yet I also find lots of great deals for winter clothing that are on sale. My daughters missed a day of school this week because of the snow and freezing rain and have a delay today, while my district has been on time both days.
Here's this week roundup of things that caught my eye:
1. Viv Day Dress - I don't know what it is about this dress, but I really want to purchase this one. I love the detail on the front, and feel like this could be worn to a variety of occasions. I also like the scarf they've added. The only drawback is that it's linen. Every time I wear linen I look like I've just taken my clothes out of the laundry basket.
2. Everyday Dream Dress - and this dress also caught my eye. I love the colors and patterns and I think it could be worn with leggings as well.
3. Antigua Sandals - I looked at a similar pair of sandals last year and never purchased any. I'm not sure I can hold off all year this time. My job doesn't allow open toed shoes, which has seriously reduced the number of sandals I own, but I still feel like I need a nice pair every now and then. These come in a few different color options if you're not feeling the blue.
4. Nouveau Garden Sweatshirt - I have been looking for a floral sweatshirt for a while and everything I could find was sold out. This is virtually the same thing I had my eye on, but in a different floral and color.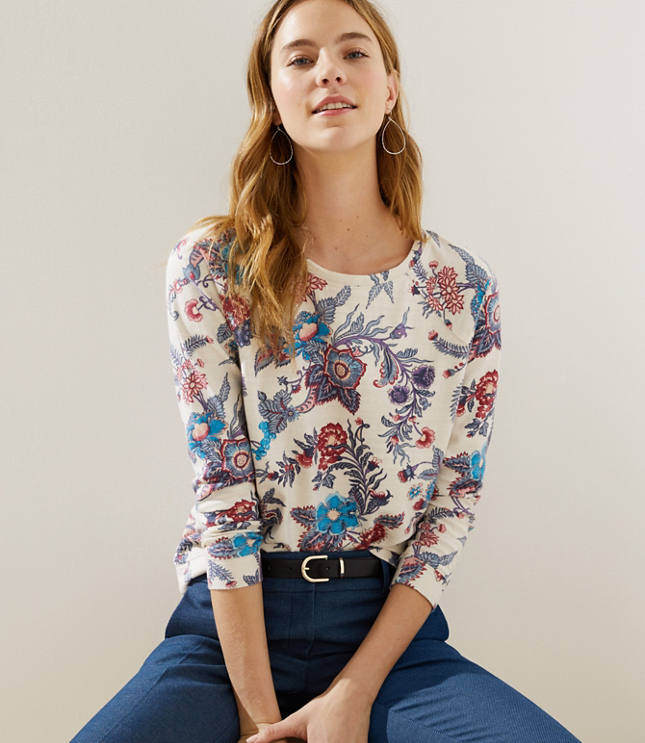 5. Resin Disc Drop Earrings - I am guilty of buying a pair of earrings and wearing them exclusively for months. It might be time to get a new pair to ear for a while.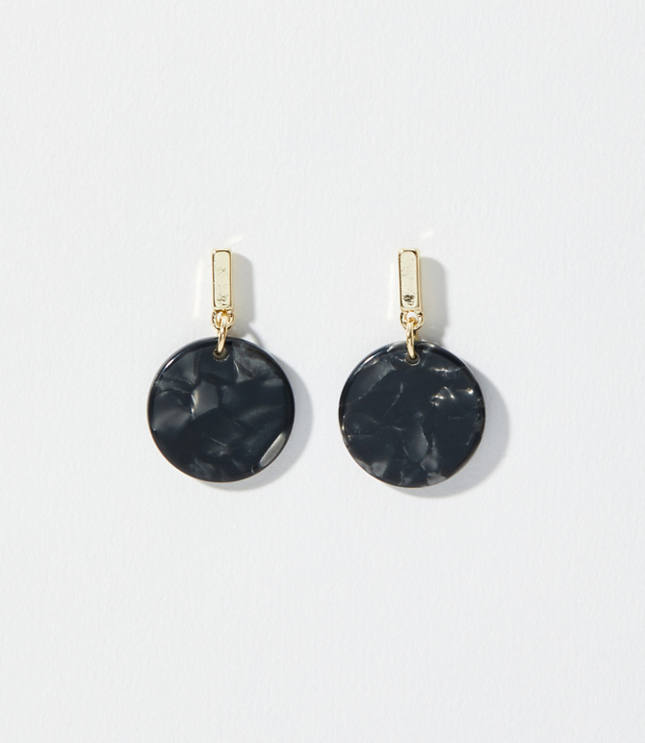 6. Mock Neck Rib Knit Sweater for Women -this is a pretty basic piece,but I like the pattern in the knit and the fact that it comes in many colors.
7. Maria Light Packable Jacket - my oldest daughter needed a new winter jacket this year. Her last few have been black, but that's what she still has been picking out. This shinier fabric is something she likes, and this style does come in a few colors. (I just ordered it for her in a white/silver color) And because we waited forever before ordering, the price was down to just $66.
8. Textured Cable Knit Mockneck Pullover Sweater - I love cable knit sweaters. I have an old one that I still wear occasionally, but it's also looking its age. I'm keeping my eye on this one.
9. Brushed Turtleneck Pullover Sweater - I'm a sucker for stripes and this one is a little different with the one blue stripe thrown in.
10. The Dropout Podcast - I absolutely loved the book Bad Blood by John Carreyru and this podcast is pretty much a rehashing of everything that was in that book. I'm loving hearing it again. And if you're not familiar with the book, you might want to try the podcast. So good.
That's it for me this week. What's caught your eye?